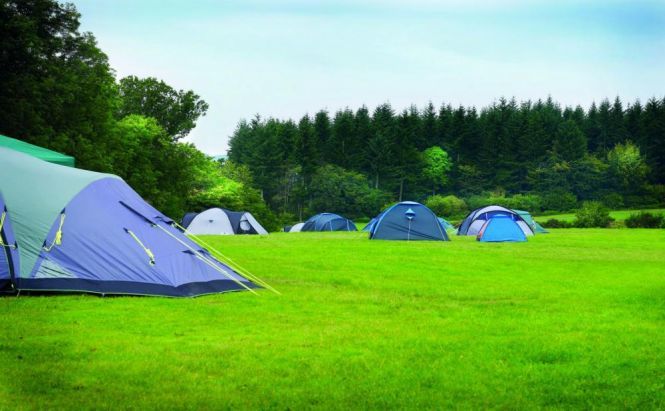 10 Must-Have Android Apps for Camping
Vacation is a great time to recharge yourself and switch over to favorite activities beside work. The journeys can be long and short, luxurious and cheap, active and quiet. Someone chooses plane and beach resort, someone jumps into a bus to have an excursion trip and someone can't imagine spending free time without a sea cruise or a car trip. If you had a chance to try or combine all these types, you are a happy person. But if you don't have an opportunity to live in grand style and travel by expensive vehicle kinds of transport, then the cheapest and most fun way to spend your vacation time is camping. And if you have an overwhelming desire to 'forget' your phone/tablet at home, my advice is to think twice. Below is a wide list of multiple Android apps to help you plan, track activities and even survive. Bear in mind that you are not alone in the forest.
Camping Trip Planner
Camping Trip Planner
No matter if you are an inveterate tourist or a greener in camping travel, you will absolutely for sure need to plan your trip in detail. And you might absolutely for sure forget something really important, be it paper napkins or a water jug. So, this app provides you with 225 camper items to choose from and not to forget. You just pick things you are going to take and tick them in nearby check box to mark them complete. This feature will help you save time of writing/typing long lists. What's more important, the app doesn't need the Internet connection and doesn't bother you with ads. Check the 'Before leaving' list not to forget to turn off the water at home or share handheld radio codes with your nearest and dearest in case you get lost. And it obviously passes ahead of free similar Android apps.
Download now via Android Informer
SOS GPS FJ
The SOS GPS FJ app for Android was developed to help you in emergency situation when there is no time to type long explanatory SMS, access the Internet or make a call. There are several types of finding out. First of all, the app offers you to send a GPS/AGPS location by SMS to people who are in a special pre-created group. At night you have a great chance to be found using the flashlight provided by this app. If it doesn't help, export and share your data (contacts, pics).
Download now via Android Informer
Maverick: GPS Navigation
Maverick: GPS Navigation
The Maverick: GPS Navigation is a well-structured and easy-to-use application. Its undeniable advantage is that it can be used offline. The maps of different world countries are very detailed and clear. Your routes you've already gone through can be saved or recorded in the memory or loaded on the GPS device. The travel planner will help you find shorter and easier ways, detours and alternative roads. The radar defines precisely the arrival time. A function of sharing your current location with friends and photo localization will appeal you even more. It's a perfect tourist helper.
Download now via Android Informer
Camping Recipes!
Camping provides a great escape from the weekday routine. Outdoor sleeping, open-air games and eating, and eating, and once again eating. Picnic... Did you think of sandwiches and apples? Expand the frontiers! There is no reason to be afraid of camping cooking. When you're out in the wild, why eat everyday home food? Try something new! Camping Recipes! is a perfect 100 recipes collection to cook extraordinary dishes. It's also a kind of camping resource as it contains links to online courses and videos. To read a recipe, just click on 'camping recipes ebook'. The outstanding app will help you start your day with easy-to-make pancakes; guide-cook Australian Grilled Fish/Camp Pasta/20 Minute Hamburger Skillet Stew for lunch, and taste Antiguan Charcoal Baked Bananas for dinner. The app developers foresaw a kids and vegetarian menu as well so that all family members could enjoy time.
Download now via Android Informer
Where's My Droid
Where's My Droid
Spending much time out of home, resting in the countryside or in the forest means caring less about gadgets. You sometimes leave it under the tree or throw it on the table or on the bank when going to swim. But the most disappointing thing can happen when a furry creature steals it and runs away. Nevertheless, it's time to find it. Here is the moment when Where's my Droid should appear. The sent message will activate the ring and and send back a device's GPS location with a link to Google maps.
Download now via Android Informer
U.S. Army Survival Guide
It's not a secret that camping can cause a lot of health problems such as ankle sprain, snake bites, stings, frostbite, sunstroke, indigestion, etc. Being lost in the forest can be pretty scary, you know. Finally, the sudden food and water shortage can make you panic. The U.S. Army Survival Guide app will teach you make shelters, find food and give help according to the climate zone you are in.
Download now via Android Informer
AllTrails – Hiking & Biking
AllTrails - Hiking & Biking
A perfect app for those who like unusual routes and unexplored places. Camping is a great chance to explore the nature around and learn a little about it. Not to get lost, explore the nearby routes beforehand using AllTrails. Discover history, climate zone, nature and possible activities to plan the day spending and not to miss out some fun.
Advanced users can also share the routes with friends on the Internet. And all app owners have access to their trails without the network. They may save the particular trail and download its pics, maps, etc. offline.
Download now via Android Informer
Tiny Flashlight + LED
This app is a handy torch in your device camera LED/flash/screen. Just open it and you will be able not only to light up the surrounding territory, but also use a Morse code signal. You type, the app converts. It is highly optimized and has warning lights such as Police, Color, etc. The light is rather bright, its intensity and colors can be controlled.
Download now via Android Informer
Sky Map
Sky Map
I suppose, every grandpa could tell his grandchildren the story about the times when there were no computers and gadgets and sailors were traveling the oceans by orienting the stars. And boys imagined themselves sea captains. Nowadays, gadgets and devices let us read books and watch movies about those times on the Internet. Different constellations are like real ones right on the screen in front of you. Study them during the day and look for them in the night sky. You will not only learn a lot like in planetarium museum but will be able to orient and find the way back as well.
Download now via Android Informer
Compass
The Android leading compass app lets you see the location on the display and make your way towards the right direction. It also gives an opportunity to find and view maps and make notes not to forget some important information about places you've visited. The app also differs from the like ones by the feature of saving, for instance, your camp place and coming back there with the help of Google Navigation later even without the map.
Download now via Android Informer
It's up to you whether to travel with gadgets or not. Of course, it's pretty more convenient and safe to know that someone will help you at all times. But if you are well-equipped and strong enough to defend yourself, you are welcome. But please be careful as you may come to grief in the pursuit of device-free disconnected vacation.