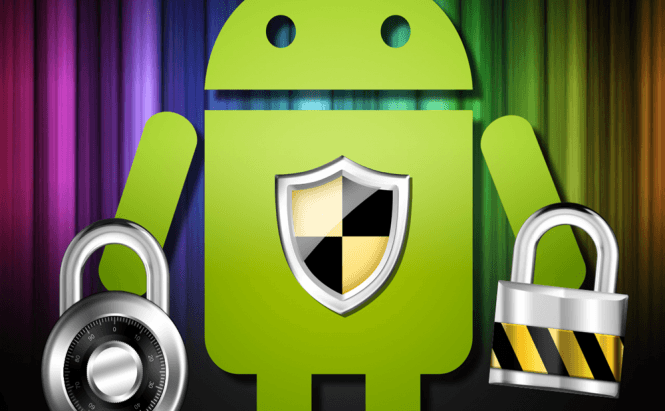 How To Keep Your Android Protected From Malware
Mobiles have been an unavoidable part of our lives for many years now. Nowadays, they aren't just simple "phones", rather "smart phones", which incorporate computer-like functionality. Although their usefulness and necessity is well-documented, Android-based phones come with inherent risks ranging from simple spyware apps that keep tabs on you for advertising purposes to backdoor Trojans that can take control of your phone and steal your bank account information. This is why the security of your Android phone is becoming more and more important with each passing day. Here you will find a few tips on how to keep your smartphone as safe as possible.
Use locks, passwords and anti-theft software
It's obvious that before making the effort to protect your phone from online threats, you should first make sure it's safely secured from the people in your immediate vicinity. This is why it is recommended to use complicated PIN numbers and lock codes or unique pattern locks. Furthermore, installing anti-theft software (if your security app doesn't already offer this feature) could prove to be a saving grace. Here are a few apps that you can try:
Keep Your Android Safe
Cerberus - if your phone gets lost or stolen, by visiting this tool's website you will be able to take screenshots, record video and audio, send custom messages to your phone, lock the device, track the location of your smartphone and even have it make a speaker call to a number you specify. The interface is pretty easy to use, requires an account (user/password) to access (even takes pictures of those who type in a wrong password) and can hide itself from the app drawer (but still be easily accessed through a dialer code).
Prey - what sets this app apart from other anti-theft software is that it can protect itself from being uninstalled. Basically, most applications can be easily removed once someone has access to the administrator account, but Prey locks itself with a PIN code and refuses to leave the device until you enter the correct combination of digits. The rest of its features are pretty standard, with the downside that if your phone gets stolen, the app automatically executes all the default actions at once without letting you control it from a remote location.
Android Lost - if you get over the first impression (the interface is quite unattractive), this app is actually really good. In order to defend itself from the unwanted attention that anti-theft apps get from thieves, the application will appear as "Personal Notes" in the app drawer. If your phone gets stolen, visiting the app's website will enable you to access a few neat features like text-to-speech (the phone will read out loud the words that you type on the website). Another really cool thing about Android Lost is that if your phone is rooted, the app can make itself a part of your system and it won't be removed even if the thief resets the device to its factory settings.
Download apps from safe sources
The Android World
It's vital that you only download apps from trusted sources such as the Google Play Store. Why? Google Bouncer scans all the apps from the Google Play Store, verifying their license certificates and drastically reducing the risk of downloading infected applications. More shady virtual stores don't usually offer the same level of protection and may allow fake apps (malicious applications with the same name as popular ones) to trick their users into downloading them. Furthermore, legitimate apps may also be "injected" with malicious content, which infiltrate your phone even if the app seems to work perfectly normal. Going to App Settings in your Android's menu and unchecking the box that says "unknown sources" will prevent your phone from installing applications that come from untrusted sources.
Keep your Android operating system and applications up-to-date
Software developers constantly concern themselves with fixing vulnerabilities in their apps. Regularly receiving updates for your operating system and apps ensures that you will benefit from the newest security upgrades available. Obsolete versions of apps are more likely to be exploited by various malware than up-to-date versions, and thus endanger your entire phone.
Read carefully when installing an app
When you decide to download and install a new app, you should thoroughly read the privacy policy and the list of requested permissions to assess how secure the application in question actually is. Furthermore, you should check the comments, ratings and reviews of other users to get an overall impression of the app.
Make it hard for others to access your personal information
There are several steps you can take to avoid giving ill-intentioned people easy access to your sensitive information. You should always log out from your accounts onсe you've completed your tasks. Furthermore, don't answer SMS or emails that require data you don't generally give out without verifying (calling) the source first. If someone really wants to try and steal your bank account or email credentials, make sure you don't serve it to them on a platter. Furthermore, when you don't actively use them, turn your Wi-Fi and Bluetooth off.
Install effective security apps
Happy Android Says Bye
No matter how hard you try, keeping your Android 100% safe while also actively using it is next to impossible. This is why you should install some apps that specialize in security. They can flag suspicious behavior of application, warn you about dangerous websites and scan the apps on your phone to make sure they are "kosher". Here are a few of these apps, which are guaranteed to work.
avast! Mobile Security - this free app offers a ton of useful features. It scans your apps and tracks their activity, offers a web shield that protects from malicious websites;it will also allow you to regulate the network traffic through a firewall (if your device is rooted). Furthermore, it features a bunch of anti-theft functions. With the detection rate of 99.9%, this completely free app offers the ultimate package.
360 Security - yet another free, but highly effective tool. This app features a real-time scanner, an embedded usage history cleaner and a stylish interface. Although 360 Security doesn't offer as many features as others, it's pronounced focus in threat detection and annihilation makes it a force to be reckoned with. Back in March of this year, the app scored a perfect 100% detection rate in tests.
CM Security - ranked 1st by the AV-TEST institute, CM Security is another example that a free app can be really good. A user-friendly interface, an ability to schedule scans, call filtering and secure browsing are just a few of the many features this application is offering. Moreover, the application is very compact, doesn't hog your resources and has a close to perfect detection rate.