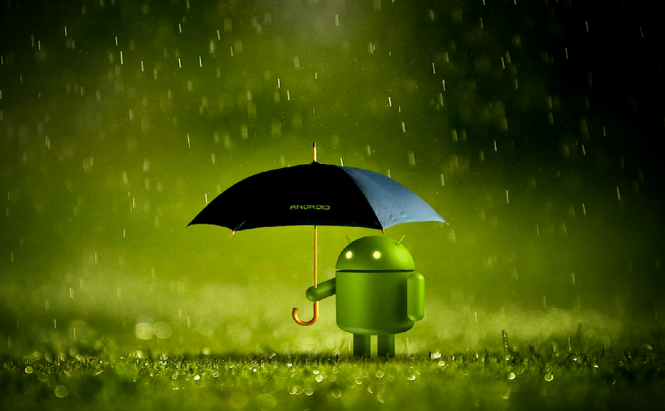 Avoid malware on Android
Even though many people don't really think about it, Android smartphones are basically miniaturized computers, which means that they're just as vulnerable to attacks and virus infections. There's a lot of important data saved on your mobile device such as contact numbers, social media accounts and, nowadays, a lot of financial information, so you should really do everything you can to keep it safe. Here's a short guide showing you how to avoid malware on Android.
Staying safe from infections
Fortunately, the Android platform is designed to be as safe as possible, so as long as you stick to the following guidelines, you should be fine:
Only download applications from the Play store. Google checks every app before allowing it on the marketplace, so everything is pretty safe. APK Mirror is also generally a safe website, but there have been a few exceptions.
Whenever a security flaw is discovered, Google does its best to patch it, so make sure that you always keep the operating system up-to-date.
When installing apps, pay attention to the name of the developer so that you don't get a copycat version, check the reviews to see what others are saying and look at the permissions that it's requesting.
Go to your phone's security settings and disallow the installation of apps from unknown sources.
Don't keep the WiFi on permanently and only connect to networks you can trust.
Install a security application.
Knowing if you've been infected
The signs of infection are pretty much the same as on a PC. If the phone starts behaving erratically, becoming unresponsive and taking very long to answer your commands, there's a big chance it has been infected. Additionally, in case a malware has made itself at home, your battery should also be draining quicker than usual. Install a reliable antivirus app to make sure. Lastly, if an excessive amount of ad banners start invading your screen constantly getting in your way, you've been infected with adware.
Getting rid of malware
In case you manage to figure out which app has infected your phone, removing the infection is not very difficult. If you're dealing with unknown malware look for apps that you've installed in the same period as when your phone started showing signs of infection. If ads are the problem and you're using Android 6.0 or newer, simply go to Settings -> Applications and look through the apps that can Appear on Top or can Draw over Apps to identify the culprit.
Once you know which app is causing your problems, simply go to Settings -> Applications and uninstall it from there. If it doesn't allow you to do so, go to your security settings, open the Device Manager menu and if you see the app's name in that list, disable it. Lastly, if you're still having difficulties, restart your phone in safe mode and uninstall the application that way.
Now that you know how to keep your phone away from malware, I recommend checking out some reliable WiFi security tools to keep your device safe while online.