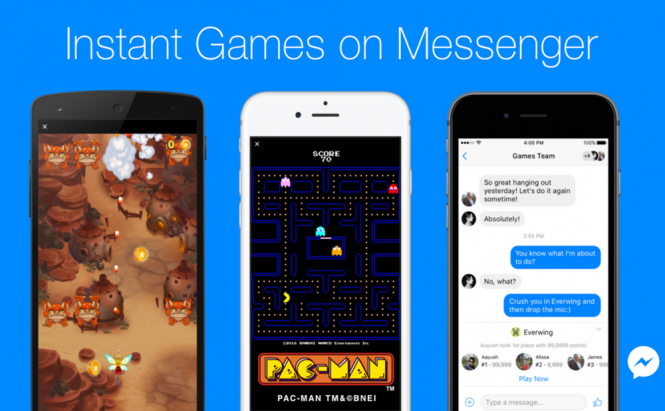 Messenger's Instant Games are now available worldwide
As we've already told you, about five months ago, Facebook had officially launched Instant Games for Messenger, but at the time, the entertainment platform was only available in approximately 30 countries. Now, the IT giants have expanded the availability of the games and everyone in the world can access them as they please. The platform contains 50 games including popular titles such as Pac-Man, 8 Ball Pool, Space Invaders, Words with Friends and Arkanoid.
Unfortunately for people who don't have reliable Internet connections, all these games are HTML5-based, which means that you can only play them online without the option to download them to your mobile. (That's why they're called Instant Games.) However, there is also some good news: along with this territorial expansion, Facebook has also made two important changes to the platforms and one of them is that it now also offers turn-by-turn games that you can play with your friends. Since up until now you could only compete against a leaderboard, this is great from an entertainment standpoint. As far as the other change goes, game developers can now use Messenger Bots to notify the players about everything that's being added to the game such as new levels, cool rewards, etc.
Of course, for most people, the games that Messenger offers can't compare to the best games on Android, but they're still a fun way to pass the time for casual players and, now, they're also a great way to compete against your Facebook friends.