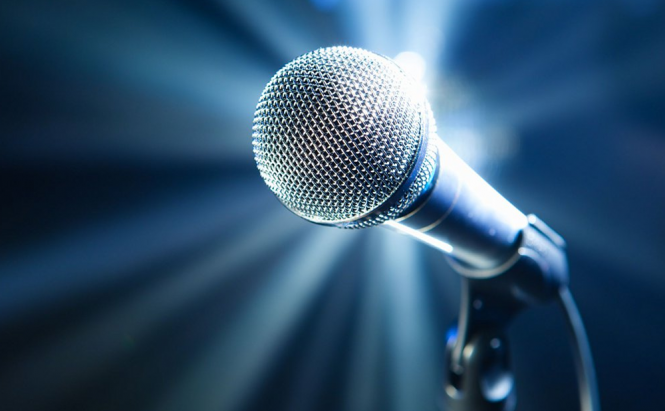 Top karaoke apps for Android
Singing karaoke is one of the funniest activities at a party, especially if at least one of your friends has a beautiful singing voice or your company doesn't care about how you sound. However, there are times when you feel like singing with your friends but without leaving the comfort of your home. Fortunately, smartphones make that not only possible, but actually quite enjoyable, so here are our picks for the top karaoke apps for Android.
StarMaker
StarMaker
Since not many of us have a nice singing voice, we'll take all the hope we can get. StarMaker is a really cool app that besides allowing you to sing most of the biggest hits of the moment also lets you auto-tune your voice to mask any imperfections. Additionally, the application allows you to record a video of you singing and share your covers with the rest of the world using Facebook, Twitter, Skype or the tool's own network.
Karaoke Sing & Record
Karaoke Sing and Record
The Android version of Yokee, Karaoke Sing & Record, lets you sing your favorite songs, record and re-record them until you're satisfied with the sound, then share your talent with your friends on Facebook, Twitter or WhatsApp. What's cool about this application is that it can automatically enhance your singing using effects like echo or reverb and that it helps you sing in your own language.
Sing! Karaoke by Smule
Sing Karaoke by Smule
If you're interested to know my personal opinion, Sing! Karaoke by Smule is my favorite app from this list as it allows you to sing in duet with numerous popular artists like Jessie J, Kylie Minogue, Charlie Puth, etc. Furthermore, this application lets you record videos along with your singing, offers a wide array of audio effects that you can overlay on your voice and has its own user community that you can share your content with.
Red Karaoke Sing & Record
Red Karaoke Sing & Record
Another good app when speaking about duets is Red Karaoke Sing&Record. It offers over 70,000 that you can sing or sing along to. What's great about this app is that it's fully compatible with Chromecast, Amazon Fire TV and Fire TV Stick, so you won't need to keep squinting at your phone's screen to read the lyrics. Additional features include several audio effects and the ability to record videos.
The Voice
The Voice
If none of the previous apps made you feel like the star you are, then The Voice: On Stage - Sing! should do the trick. This application will make you believe you're on the stage of the popular TV show and if you sing well enough, maybe you can even be the next person to get a four chair turn. Moreover, you can choose from a huge song collection, record videos, use auto-tune and share your creations on social media.
Now, when you've seen the picks for the top karaoke apps for Android, you may also want to read some of our other stories like: "All-Ages Party Games" or "The Best Android Apps To Make Exercising Fun".