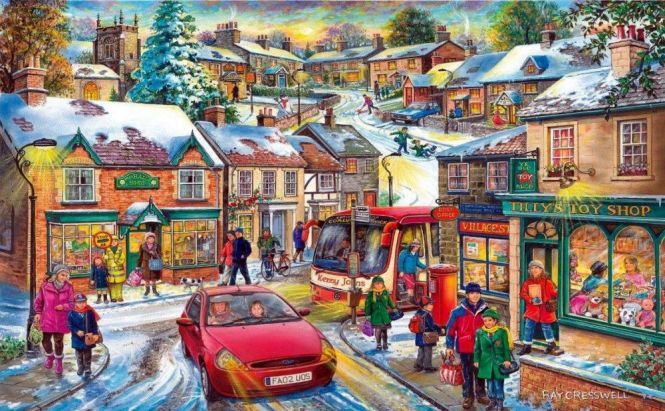 Revive your Christmas spirit with fun Android apps
Guys, Christmas is at the door! It's been an extremely tough year. Just hang loose, it's high time to believe in wonders again and evoke the adventurous spirit of Christmas. Have a look at these apps for your Android devices designed to lighten up your mood.
Christmas Countdown
Christmas Countdown
Christmas Countdown by Aqreadd Studios offers a variety of jolly 3D wallpapers with carols.
You can choose between eight kinds of Christmas trees to decorate your desktop with. Also, you are able to configure the timer to count down the days before this exciting event. Just tap the Countdown icon to switch it on. If you are annoyed with time flying, just disable the timer and enjoy a vivid pic of Christmas time. When Christmas has passed, you can alter the Countdown Date to the 1st of January and count the days before the New Year starts.
Moreover, the app allows for enabling interactive Snowflake and Snow of lights modes. Christmas Countdown is quite customizable: you can easily take control of the light's direction, change background and of snowflake colors. The app also lets you adjust camera angle, location and size of the timer to your taste. To raise your Christmas spirit, select a Christmas carol and tap twice to start enjoying a tune.
Christmas Gift List
Christmas Gift List
Christmas Gift List by engApps is a must-have app for you not to forget to congratulate all your loved ones on Christmas Day.
The app works like a charm: you add all the names of the people you want to make gifts for, insert your present ideas and define a budget you are ready to follow. As soon as you prepare a gift for a particular person, you tick this present as purchased or wrapped if you have already packed it. This application enables you to manage the gift list: add and remove ideas and archive your presents not to overlook it and make the same gift next year.
Furthermore, you can have a brainstorming session and organize your thoughts and present recommendations for each person on the list. To avoid peeping Toms, Christmas Gift List allows you to password-protect your gift list and share it with someone you trust via email, Evernote, Twitter, etc. The big advantage is that you are able to back your ideas up and restore them in case you delete important memos.
Christmas Ringtones
Christmas Ringtones
Christmas Ringtones by JRJ Unlimited is of crucial importance for you to have a wide range of Christmas carols and sounds at hand. With this app, you can create a special Christmas atmosphere and set one of the Christmas songs as a default tune, alarm, email or text notification, etc.
The application features about 45 clear Christmas melodies and 45 animated buttons. It's very easy to use this app: tap on the button to configure a sound's volume and clarity. Moreover, you are able to check the More Ringtones box to find more melodies fitting your mood.
Stop being a bear with a sore throat and enjoy Christmas. Many happy returns!