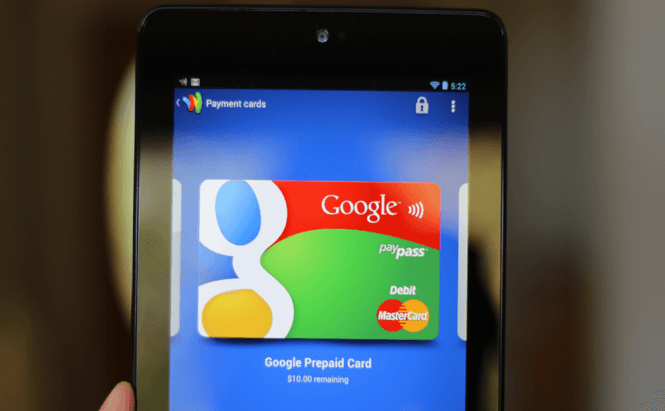 All You Need To Know About Google's Wallet
First released in May 2011, Google Wallet is a mobile payment system which enables its users to store credit cards, debit cards, loyalty cards or gift cards on their smartphones and then use the device to pay instead of the actual card. Just like with Apple Pay, this service can be used for online purchasing as well as for real life shopping via the NFC (Near Field Communication) system. The Google Wallet works only in the US and just on a restricted list of phones which includes Apple's iPhones and several HTC, LG, Motorola and Samsung devices.
Google Wallet offers support for all major credit/debit cards: MasterCard, Visa, Discover and American Express and is supported by a number popular vendors such as Bloomingdale's, Foot Locker, Toys "R" Us, Macy's, Subway, RadioShack, etc. One of the biggest advantages for this service that not a lot of people know about is that (since May 2013) it offers Gmail integration. Basically, what this means is that you can use Google's email client to send money to others as attachments (also restricted to the US).
Even though it was lunched just a few months ago, Apple Pay (which is an almost similar service) has already received a lot of attention from customers, banks and merchants alike. Since Google isn't ready to give up on this sector of the market, the IT giant made a major move, acquired the intellectual property of Softcard and integrated it into Google Wallet. Furthermore, all the phones sold by AT&T Mobility, T-Mobile USA, and Verizon Wireless will come with Google's mobile payment service pre-installed.
At the moment Google Wallet is a completely free service as the company doesn't charge neither the customer nor the vendor for the transactions made. According to Google, they plan to get their money from pushing sponsored ads to their users. This is why they created Google Shopper, a service that offers sponsored advertisements based on how recent they are (Today's offers) or on proximity (Offers near you).
Google Wallet NFC
Even though Google Wallet is actually much safer than a regular card (it's much harder to make transactions using Google Wallet from a stolen phone than it is from a stolen credit/debit card), the service has a known vulnerability which hasn't been fixed yet. According to security researchers, there are a few situations in which the PIN required to use the payment system can be intercepted by third parties or acquired by activating root privileges. This happens because the PIN verification process happens outside of the Security Element component.
Even though at the moment Google Wallet has a small advantage in popularity over Apple Pay, things may not stay that way for a very long time. Why? Let's begin with the fact that the iPhone seems to be gaining ground in the US and is very close to becoming the "best seller" in the country. Secondly, as far as I know, Apple's mobile payment system is more secure and has a wider coverage among vendors and banks. And most importantly, in order to convince people that taking out your phone and holding it near a device is better than taking out your card and swiping it through a device, you have to make it look cool, transform it into a trend and Apple has always been better than Google at this kind of things.
But let's not forget that this competition between Apple Pay, Google Wallet and soon Samsung's LoopPay remains nothing more than just a skirmish over the second place. When it comes to mobile transactions, PayPal is miles ahead of its competitors. Last year, the company processed somewhere around $46 billion in mobile transactions only.