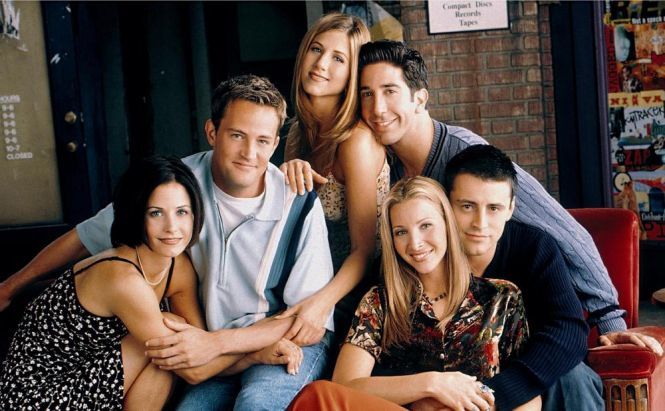 Apps for Friends sitcom fans
Friends is one of the most popular television shows of all time which was created by David Crane and Marta Kauffman. The first episode of F•R•I•E•N•D•S premiered in America in September 1994 where Monica Geller, Rachel Green, Phoebe Buffay, Joey Tribbiani, Ross Geller and Chandler Bing first appeared on the screen just living their ordinary life in Manhattan. The series was originally named 'Insomnia Cafe', then it got the 'Friends Like Us' title. Only then did the producers revise the sitcom naming unit and renamed it to the one so close to our hearts. Here is a short set of free Android apps that will be a-pleasure-to-have for the sitcom fans.
F.R.I.E.N.D.S. - The TV show
At the very start of the app you immediately dig into the atmosphere of that-time New York city life since the popular single 'I'll be there for you' sounds. I need to say that for some people, constant repeating of the same song might seem rather irritable and intrusive, but for core fans, it's a pleasure to listen to the favorite atmospheric
track over and over again. Anyway, there is a 'Mute' button to stop it at any time. While the music is playing, background slides change each other and show pictures with 150 best quotes and conversations of all the series's 10 seasons. You can also share the pics via social networks or set them as wallpaper through the gallery. There are no ads inside F.R.I.E.N.D.S. - The TV show and it cannot but make me glad.
Friends Mania
This quiz app is based on the Friends TV show as well. The Friends Mania app interface consists of one picture only. It displays the famous Central Perk and that very couch which 'belonged' to the friends where they are actually sitting. Each time you tap on an actor/actress, a question about his/her character appears, thus letting you answer it and get more and more points. Of course, it's supposed that you've watched all seasons at least 1 time and know the ropes about the group of six (read friends). There are 6 interactive levels and the built-in progress tracking system inside the app. There is a chance to download the pics right from the app's Gallery, but you need to answer all the questions to unlock that feature. Interesting... but unclear.
Trivia for FRIENDS - Quiz
If you are a die-hard fan of the highly popular show, try this Trivia for FRIENDS - Fan Quiz as well. It offers 3 game types: 10, 15 or 25 questions with the countdown timer inside. In spite of the fact that the series was on the air more than 10 years ago, I personally go over it again and again from time to time and it is never boring as this is a comedy for the ages. So, it was interesting for me to remember 'what names Rachel and Ross have planned for their baby girl' or 'what musical instrument Ross wants to play at Monica and Chandler's wedding'. You have a chance to train your brain and compare your score with the score of your friends. The app is fan-made; as a result, there might be spelling mistakes or some plot inaccuracy. Anyway, it's a nice app to take your time. In case you saw the true value of the app, you can check the article about 5 Trivia Apps for Android.