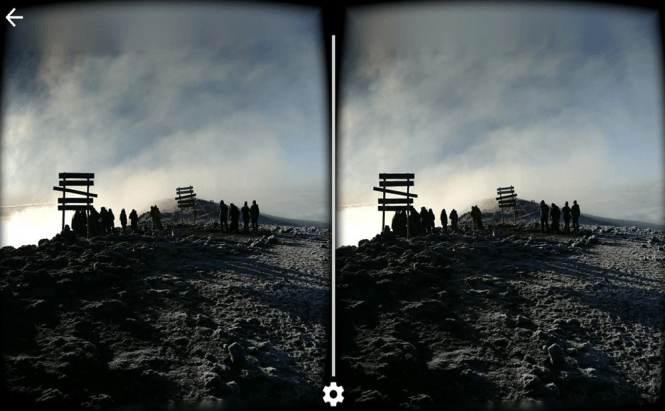 Google releases a free app to help you create VR photos
If you're totally excited about the new possibilities brought by virtual reality devices and wondering how you can create some content for VR, Google has just made things a lot easier. The IT giant has recently launched a new app called Cardboard Camera which allows you to make 3D photos suited to be watched through VR devices. The good news is that the app is completely free. But it only works on Android, and since it requires Cardboard VR headsets, I don't think it will arrive on iOS any time soon.
The Cardboard Camera comes with a nice bag of tricks which help you create immersive 360 degree photos for virtual reality from regular images. In order to do so, the app will use optical illusions to simulate depth in your photos (objects that are near will be perceived as closer by the eye) and send slightly different images to each eye, thus creating a fake, but realistic-looking 3D effect. Don't get overexcited, you won't be able to move around through the image (if you have your VR headset on), but it will still look way cooler than a plain old normal picture. Furthermore, the app will enable you to add sounds to your photos and make the experience even more immersive.
Cardboard Camera
As I said in the beginning, the Cardboard Camera app comes free of any cost, and you don't even need to sign up with your Google account in order to use it. The only drawback is that, if you want to see the images that you create, you will need a Google Cardboard viewer. However, those aren't expensive, and a lot of people already have one.
And since we're talking about virtual reality, I must confess that I can't stop thinking about Nokia's OZO camera. Unfortunately, $60,000 is a huge price, but who knows; Christmas is coming soon, and maybe I'll get really, really lucky.