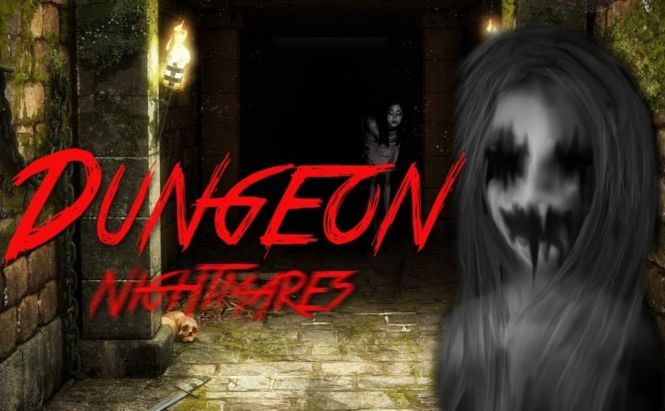 Halloween therapy: 5 epic horror games for Android
October is coming to an end with Halloween creeping up around the corner. Pretty much everybody anticipates the Trick or Treat time with awe either to throw the spookiest party around or get a good scare with the most hilarious pranks. To spruce up the season to the full, here is our collection of the best Android horror games for Halloween that will ensure a spooktacular delight and let you enjoy the adrenaline rush that comes with being feared.
Dungeon Nightmares
Being most often nominated as the scariest Android horror title, Dungeon Nightmares is exactly the game to cause a stroke. The plot puts you in the atmosphere of solitariness and nightmares, making you occasionally contact with all kinds of scary beings. You need to go though an endless barely-lit dungeon that consists of randomly-generated rooms and passages where you can find artifacts to get to an exit. To flay your nerves even more the Dungeon Nightmares developers won't arm you with anything to fight: you just use the Arrow keys to move around and the M-key, which opens a map and identifies how far you've gone.
Five Nights at Freddy's 3
Five Nights at Freddy's 3
This point-and-click survival horror game was first launched in August of 2014 and immediately attracted massive critical acclaim. Five Nights at Freddy's is the terrifying phenomenon that lets you experience the most thrilling adventure as a security guard who deals with the possessed phantoms of animatronics from previous games of the series. The creepy characters must be prevented from entering your security office and attacking, otherwise, you'll be torn to bits. The gameplay features no doors or lights, so the only way to overcome the evil bears and spooky dolls is seal off the air vents or use the audio system to draw them away from the room. Beware!
Eyes - the horror game
Eyes - the horror game
This is another indie title where you have no means to defend yourself from a horrifying ghost. You run and hide or the game is over. As a first-person treasure search game, Eyes - the horror game features hair-raising settings, decent graphics as well as uneasy sound effects, thus immersing you in an incredible atmosphere of fear. You play as an explorer of an abandoned mansion that is haunted by the former lady of the house. Your goal is to grab as much valuables as you can and escape from the ghost as soon as the word RUN appears on the screen. In case you fail, the poltergeist will get up in your face and scare the hell out of you.
Mental Hospital III
Mental Hospital III
If Halloween is not frightful enough for you, Mental Hospital III is the perfect way to get tuned in. The game offers impressively realistic graphics and captivating eerie plot, where you play as a videographer of one of the psychiatric hospitals infested with numerous creepy creatures. The blood-curling adventure starts as soon as you step inside the mental institution and immediately face various terrifying beings, like a murderous shadow, a severe lady-ghost or a ravenous wolf. To keep your sanity and avoid a horrible incinerator, you need to escape this chamber of horrors applying an on-screen virtual joystick and a night vision camera to spot the bogeymen. Oh, lucky you...
LIMBO
LIMBO
Compared with the aforementioned horrors for Android, LIMBO is relatively new to the Google Play market. First released in 2010 for Xbox 360 where it amassed numerous awards, LIMBO has finally moved on to Android this year. This is a mysterious black-and-white 2D-scroller whose puzzle-based plot will definitely leave you in awe. The protagonist of the game is a little boy in search of his sister who got trapped in a gloomy cold land called LIMBO. Slightly creepy and infinitely entertaining, the gameplay poses all kinds of obstacles and terrifying monsters the boy needs to dodge by jumping over or running away. While the controls are pretty straightforward, some of the puzzles become more and more challenging as you progress further.