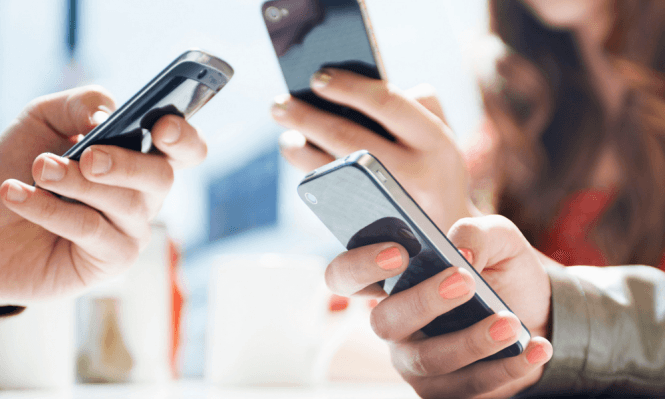 Top 5 Amazing Android Smartphones You Never Heard Of
I'm sure you've read so many things about Apple, Samsung, HTC or Sony smartphones that you practically feel like you've already owned them all. But when you don't have a reputation to uphold, and you're striving to climb up the ladder, that's when you can (have to) be creative the most. Since many of the lesser known smartphone manufacturers are looking for an edge that would put them on the map, they come up some interesting and sometimes amazing ideas. Here are five of the most unique smartphones that you probably never heard of:
Lenovo P90
Lenovo P90
Let's start things off with something very simple. What's the most common issue people have with their smartphones? Battery life. Lenovo P90 is your best bet of avoiding this issue as it packs an impressive 4,000 mAh battery. This phone can last up to 48 hours of talk time without requiring a recharge. Furthermore, Lenovo P90 also has a quick charging feature which allows it to go from low battery to 50% charged in just 30 minutes. Other than that, the device has a 5.5 inch screen with a resolution of 1080 x 1920 pixels, packs a Quad-core 1.83 GHz process, a PowerVR G6430 GPU, a memory of 2GB RAM and 32 GB of internal storage space. Lastly, the handset embeds 13MP rear camera and a 5MP front camera.
Blackphone
Blackphone
The Blackphone has actually received a little bit more attention from the media, but not enough (at least from my point of view). Also known as the anti-NSA phone, this device is the most privacy oriented smartphone in the world. This handset is capable of encrypting your phone calls, emails, messages, web browsing, etc. Furthermore, the phone connects to the Internet through a VPN thus masking your true location and identity. The Blackphone is powered by a special operating system called Private OS which is based on Android 4.4.2. This smartphone packs a 2GHz Quad-core CPU, 1GB of RAM, 16GB of flash memory storage space and a 2.000mAh battery. The device features a 4.7 inch display with a resolution of 1280x800 pixels, a 8MP rear camera and a front camera of 5MP.
NEC Terrain
NEC Terrain
I know what you're thinking, but the QWERTY keyboard is not the reason why the NEC Terrain is part of this top 5. What's special about this device is its incredible resistance. The handset is coated in rubber and its USB ports are isolated which means that you can drop it in water for up to 30 minutes, and it will continue to run just fine. Furthermore, the NEC Terrain is also resistant to dust, solar radiation, vibrations, thermal shock and physical shocks (to a degree). To be totally honest, it reminds a bit of those old Nokia phones that just wouldn't die, no matter what you did to them. The smartphone is powered by Android 4.0, packs a 1.5 GHz dual-core CPU, 1GB of RAM, 8GB of internal storage (expandable to up to 32 with a microSD card), a 5MP camera and a Li-Ion 1900 mAh battery.
YotaPhone 2
YotaPhone2
The YotaPhone 2 is a device that comes all the way from Russia and I must say, I think it's actually pretty cool. If you couldn't tell from the image, what's awesome about this phone is that it has two screens: a main front screen and E-ink (which doubles as an e-reader). The back screen can also be used for displaying notifications and social media applications. The primary 5.0-inch display has a resolution of 1080 x 1920 pixels, while the secondary 4.7-inch one is an always-on grayscale capacitive touchscreen, with a 540 x 960 resolution. Under the hood, you will find a Qualcomm Snapdragon 801, 2GB of RAM, internal storage space of 32 GB (non-upgradable) and a Li-Ion 2500 mAh battery which cannot be removed. If you're interested in taking photos, the phone comes with a 8MP rear camera a 2.1MP one on the front.
Micromax Canvas 4
Micromax Canvas 4
What's unique about the Micromax Canvas 4 is that it's the only smartphone where you have to blow to unlock. (OK, no inappropriate jokes, please, this is a serious website and I'm talking literally.) This device comes with a feature that allows the user to unlock it by either blowing air onto the screen or by shaking it. The phone is powered by Android 4.2.1, has a 5.0-inch display with a resolution of 720 x 1280, and embeds a 13MP rear camera and a 5MP front camera. Inside you will find a Quad-core 1.2 GHz Cortex-A7 CPU, 1GB of RAM, 16 GB of internal storage (upgradable to up to 32GB with a microSD card) and a Li-Ion 2000 mAh battery.