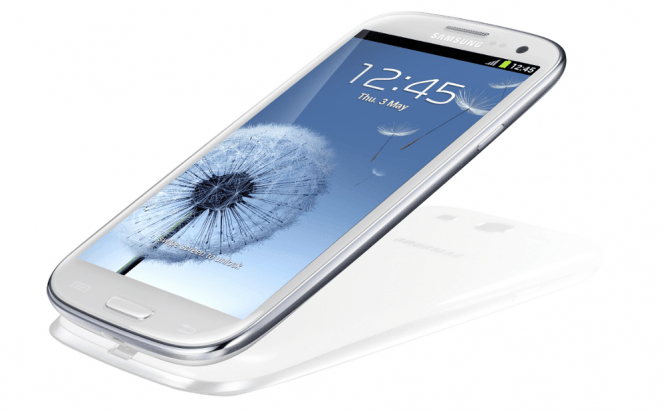 Samsung Galaxy SIII is Officially Launched
Samsung Galaxy S III has been launched around the world today. On May 29th, 2012 the phone was going to be available in 28 countries, but by the end of July it will be seen in nearly 145 countries. The phone's specs are impressive! It features 1.4 GHz quad-core ARM Cortex-A9 CPU with ARM Mali-400 MP GPU, 1GB of RAM, an 8 megapixel on the back and 1.9 megapixels on its front panel, Bluetooth 4.0, 4.8 inches AMOLED screen, and a slot for microSDXC card for additional storage (up to 128GB!). The phone's 3G module makes it a truly international phone, while its LTE module will allow you to connect to the network only in certain countries. But it is not the hardware what's impressive about this phone, it is also the software.
It is funny how Samsung is releasing new devices with Android 4.0 version on board, but some old devices (which were promised a firmware upgrade) are still using the old and slow and buggy 3.2 or even 2.3.1 version of the mobile operating system. But I guess I can't do anything about it but complain. At any rate, Android 4.0 provides means for the phone makers to further improve how the users interact with their mobile devices. Samsung worked hard on adding some outstanding features to this version of Galaxy S line-up, and the two most notable features and actually are the reasons why I want to get this phone:
Smart Stay – the screen of the phone will remain on while a user is looking at it, but as soon as you put it to your ear it goes into sleep mode;
Direct Call - automatically calls a person on the screen as soon as you raise your device to your ear.
Samsung is continuing its effort in "removing" buttons a user needs to press for the phone to call someone. However, the engineers are not thinking of the more convenient ways of hanging up the phone (by shaking, for example) when you accidently dialing a number or it is time to hang up on someone. But still, software tweaks are very welcome and I actually hope that the phone's hardware and software do not lock up and everything works smoothly.
So are you interested in the latest smartphone from Samsung that was "designed for Humans and Inspired by Nature" or are you going to wait until June or October to see what Apple got in stores for this year's release?