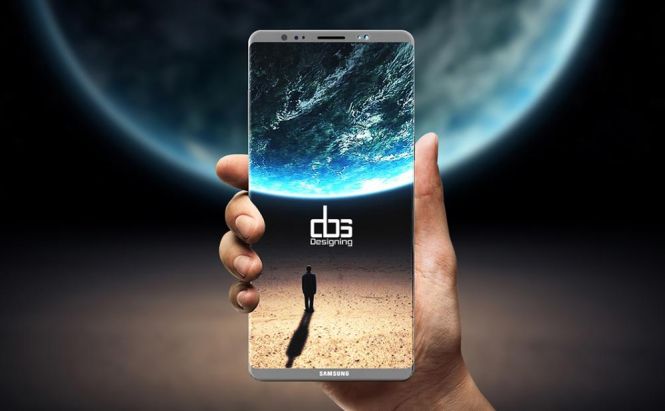 Galaxy Note 8 rumored to come in September with a $900 tag
Samsung's Note 7 fiasco seems to have been almost forgotten. Not only were the Galaxy S8 and Galaxy S8+ a big success with the customers but according to a recent rumor ran by the online publication VentureBeat, the Korean giant is gearing up to launch its most expensive Note smartphone yet. It seems that the upcoming Galaxy Note 8 will come with a price tag of no less than $900. The flagship is set to arrive either in August or September this year.
From what I understand, the Galaxy Note 8 will be powered by a 3,300 mAh battery and will embed 6 GB of RAM as well the Exynos 8895 and Qualcomm Snapdragon 835 chipsets. The 6.3-inch handset will feature dual cameras, Android O, an on-screen fingerprint sensor and is supposed to compete on an equal footing with the new iPhone which Apple will most likely unveil around the same time. While most people believe that the upcoming Galaxy Note will be launched this August, there are many who expect Samsung to wait until September, especially since this will give the company more time to test the phone's battery, the part which caused them so many issues last year.
As far as I'm concerned, as long as it wasn't bursting into flames, the Galaxy Note 7 was the best phone on the market at that time, so it's not such a big surprise that most of us are expecting Samsung's Galaxy Note 8 to be superior to Apple's iPhone 8 Plus. I hope that nothing bad happens this time and that we'll actually be able to enjoy this model.