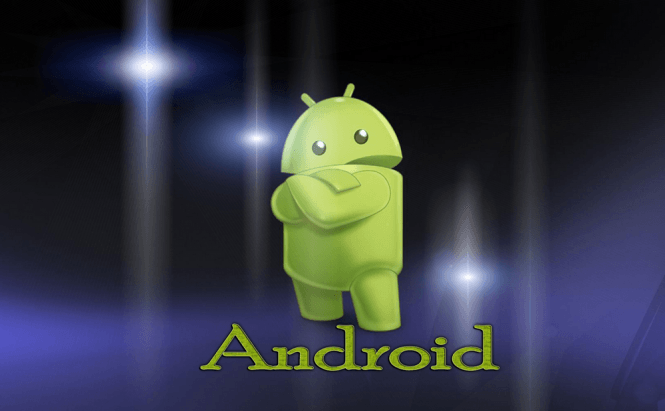 Best Apps To Clean Your Android Device
The applications (games, work apps, web browsers, etc.) that you install and use will keep piling up junk files and other unnecessary data on your Android phone. With the passing of time, the gathered files will start influencing the performance of your device or begin to occupy storage space that you could surely find a better use for.
You could clean all the residual data by yourself, but if you don't know exactly what you are doing, you might end up compromising your applications or operating system by deleting the wrong thing. This is why it is better to use cleaning apps. Cleaning applications are specialized tools designed to help you eliminate residual data without having a negative impact on any other app. Here are some of the best Android cleaning tools that you can find.
Clean Master (Speed Booster) (Free)
Clean Master
Utilized by millions of users from all over the world, Clean Master (Speed Booster) is undoubtedly the most popular app of its kind. What's really cool about this application is that it's much more than just a simple cleaner. It offers anti-virus services (can scan your phone for threats and remove them) and a handy app manager to help you move or uninstall your applications. Furthermore, this tool is also capable of boosting the CPU and RAM speed. Don't expect miracles, it's not going to double your speed, but the increase will still be big enough for you to feel the difference. Lastly, and it is the thing I like the most about Clean Master, it can accurately identify which running apps are causing your phone to heat excessively and shuts them down.
SD Maid (Free)
SD Maid
Well, who is better suited to clean your Android device than your own personal maid? SD Maid is a reliable application to help you eliminate all the residual files from your phone. This app doesn't only provide you with its own file explorer, but it can also find and delete orphan files (that belong to deleted or uninstalled apps) and help you freeze, reset and remove apps (even system apps). Moreover, SD Maid has a few other handy functions such as the capability to display the files that occupy the most space or the ones that were modified in the the last user specified amount of minutes.
History Eraser - Privacy Cleaner (Free)
Hisory Eraser
As I'm sure you've already guessed, this app is more focused towards privacy than performance, but this doesn't mean it doesn't do a great job. History Eraser - Privacy Cleaner can remove your browsing history and cache, clear your call log and text messages, delete your search and market history, clean your downloads, clear the app cache files, etc. Even though the app is very easy to use, it's still smart enough to offer you a few cleaning filters, so that you can customize the data removal. After all, a completely emptied out phone would look rather suspicious, even to the most naive person.
CCleaner (Free)
CCleaner
If you own a computer, I'm pretty sure that you have at least heard of this application. The good news is that CCleaner for Android is every bit as good as all of the other versions of the program. This app will help you clean up junk files, optimize your phone's performance and uninstall every unwanted application. A feature that you might really like is that CCleaner can constantly monitor your device's RAM usage, CPU speed, battery level and temperature.
Fast Cleaner - RAM Boost Clean (Free)
Fast Cleaner
Fast Cleaner - RAM Boost Clean is a simple yet reliable application. Even though it doesn't do anything spectacular, its cleaning services are just as good as any of the other tools on this list. The app can clean up the cache and junk files, can help you manage your applications and will offer you detailed information about your deice (CPU, battery, RAM, etc.) What I really liked about this app was its very intuitive interface which is really easy to handle, even if you are very inexperienced when it comes to smartphones.
The Cleaner - Speed up & Clean
The Cleaner - Speed up & Clean
The Cleaner - Speed up & Clean is a really handy app to have on your phone. It helps you clean your residual and cache files, uninstall applications and boosts your RAM speed like all the others, but it also offers some extra functionality. For starters, The Cleaner can identify other apps on your phone that have access to privacy functions they don't need (your location, contacts list, etc.) and helps you uninstall them. Furthermore, this tool is a reliable assistant when it comes to organizing and cleaning your conversations and SMS messages. Lastly, the app allows you to schedule cleaning sessions and it offers widgets so that you can easily access any of its functions.
App Cache Cleaner
App Cache Cleaner
App Cache Cleaner is a decent application to help you manage your cache. This tool allows you to clean the cache individually for each of your apps, clean it all at once or remove the cache at specific time intervals. The application can also take care of residual files and display a list of your other apps organized by the size of their caches. Additionally, App Cache Cleaner will let you easily share applications with your friends or view them on the Market.
Startup Manager
Startup Manager
Since the applications that automatically start up on your operating system have a big impact on its performance, I figured I should also show you a tool that offers you an easy way to manage them. Startup Manager will show you a list with all the apps that start automatically (system apps as well as the ones that you install), and you can easily choose to disable or enable any of them. Furthermore, this tool will also offer information about each of the items on the list so you will know what you are dealing with. The one drawback is that Startup Manager allows you to disable system apps, and this means that if you turn off the wrong thing, your Android OS might malfunction or stop working altogether, so beware of that possibility.