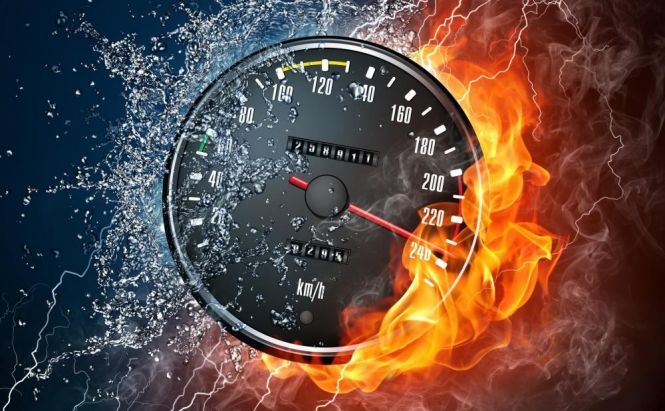 The Best of Free Android Speed Boosters
My phone is like a year old, but with the amount of downloads, and Web surfing in general, I do on a regular basis, it got filled up with junk files and unnecessary apps pretty quickly. You probably don't even have a clue of how many apps are loading up at startup on your phone until you see the full list. And when you get rid of junk and unneeded cache files, dubious services that are working 24/7 for some reason, and all that other nonsense slowing down your phone, only then(!) you'll be able to fully enjoy the power of Android. I've checked out a couple of apps that claim to boost and clean your device, and without further ado - here are the top 3 apps on my personal list.
1. AMC Security - Clean & Booster
AMC Security - Clean & Booster
Since I've been using an uninstaller from IObit on my Windows machine, I decided to try out their mobile app to clean up and boost my Android device. I have to give it to their app development team - they did a great job. At first, you are presented with a menu that enumerates all the possible things you can do via this app: Antivirus, Security Zone, App Manager, Phone Booster, Payment Guard (a new addition), etc. Naturally, I went for the Phone Booster option and was given a list of apps and services that were currently running. From that list, I simply picked out (by means of checkboxes) a couple of apps I had no idea were doing some background work, and pressed "boost". Those processes were terminated and AMC Security - Clean & Booster displayed a message that said how much RAM I just freed up. Quick and easy, and essentially that pretty much covers the whole spectrum of how a "true boost" can be performed. I wanted to do something else in the app, so I went to App Manager where I found the APK Files tab which essentially finds and lists the APK files lying around on your SD card. I vaguely remembered how I had once downloaded an APK that a friend of mine wanted me to test. A second later I got rid of the two APK files the app found. There was also an option to install those, but I wasn't interested (some of you may, though).
I still had a feeling that this app could offer me more, and I did find something that was of interest to me: Privacy Advisor. This option allows you to scan applications for adware and app permissions. It then gives you a list of applications that display ads and the ad engine they are using. In the Permissions list you can get acquainted with seemingly intrusive permissions that some of your apps require you to give. Made me re-think some of my apps, and I even deleted some via App Manager later. I briefly tried Game Speeder, but since I only play casual games like air hockey, I couldn't really spot the difference. But there's such an option, just so you know.
Having looked through a number of same-purposed apps, I definitely give this one the first place in my top. The design is great, there are a lot of interesting options, and it didn't shove ads in my face like some other free apps.
AMC Security - Clean & Booster on Google Play
2. Clean Master (Speed Booster)
Clean Master (Speed Booster)
Originally, I didn't want to include this one in my top, but it did some good that some other apps didn't. I have to warn you upfront - this app has an annoyingly high number of ads.
Initially, the user is presented with 4 options to choose from: Junk Files, Phone Boost, Antivirus, and App Manager. I've tried all of them and the only one that stands out is Junk Files. Every time you open it up, it scans your device for "junk files" and in a matter of seconds deletes the ones you leave "checked". So-o, the app claimed to have deleted around 1GB of junk files from my phone, which was a little suspicious. I launched it a couple of hours later and it found 385MB more of junk files. And that happened one more time until I gave up on it thinking to myself "That can't be true". If it is, though, this app is worth installing for this very feature, but this app is not a keeper for me - I don't like ads. The other features of Clean Master (Speed Booster) are pretty common, that's why I'm not giving a deep insight on those.
Clean Master (Speed Booster) on Google Play
3. Booster for Android - FREE
Booster for Android - FREE
This app shows you the amount of RAM currently used and the full capacity of your phone, and presents you with two quick options: Phone Boost and Battery Saver. In the Phone Boost menu, it basically lists all the apps that are currently running (which I didn't like because there was no separation between the ones I chose to launch and background processes) and gives you the "One-Tap Boost" option that closes those processes. It did the job, although some of those processes seemed to be back up again in a few minutes. There are more options (which is not obvious because of the design - look for the little button at the top on the right): App Manager, Network Manager, and File Manager.
Booster for Android - FREE on Google Play
So here goes my list, hope you found an app for yourself!