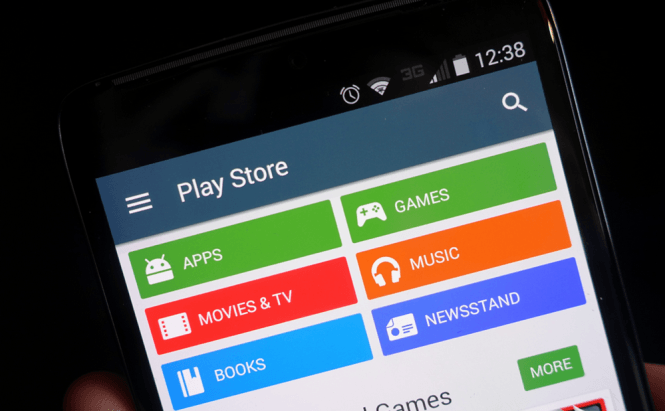 Failed to download Play Market apps
In the last month, I've heard a lot of my friends complain about an error on Google's Play Store, which stated that the app was unable to retrieve the information from the server. Since the problem was persistent, I've decided to look into it and found out that there are a lot of people who are plagued by this issue, officially called DF-DLA-15. If you're one of them, here you will find a few solutions that should help you fix this problem and regain the Play Store app's functionality.
As far as I understand this error only happens when people try to download or update an app. Those who are affected by it see a message stating that the respective app "can't be Downloaded. Try again, and if the problem continues, get help troubleshooting. (Error while retrieving information from server)". Unfortunately, trying again doesn't help and if this error appears once, it will keep on appearing each time you try to download or update that specific app. Here are a few possible fixes:
Fix 1
Play Store Cache and Data
Before trying anything too complicated that might make you waste a lot of time, you should try the simplest solution available: clearing the cache. This won't work for everybody, but from what I've read it helped a lot of people, so you may get lucky. To clear your phone's cache you are going to have to open the Settings menu, then go to the Apps section and select the Play Store option. (Depending on the kind of phone you have, you might also need to select the Default Apps section, before getting to the Play Store). Once there, you should see some buttons allowing you to clear the data and the cache; press them then check to see if the error is gone.
Fix 2
Unmount SD Card
Since we're still talking about simple solutions, some users reported that unmounting their SD cards helped fix the problem. I can't confirm that this will actually work, but since it's very easy to do, you've got nothing to lose by trying it out. To do this, open your Settings, then go to Storage and find the SD card category. Next, tap the "Unmount SD Card" option and you're done. To undo this change, go to Settings --> Storage and press the Remount SD Card button.
Fix 3
Uninstall Play Store Updates
A solution that it will take a little bit more time, but that has helped a lot of people is uninstalling the Play Store app's updates. Some of the most recent versions of the store may no longer be compatible with the app that you were trying to install or update, so rolling back to an older version might do the trick. To get rid of the updates, you need to follow the same steps as in the Fix 1, but this time, instead of tapping the Clear Data and Clear Cache buttons, you will have to press "Uninstall Updates". After that's done, restart your mobile device and check to see if the error still appears (before reinstalling the Play Store updates).
Fix 4
Another fix that I haven't tested, but that many people reported as working involved adding your credit card credentials on your Play Store account. Don't worry, this doesn't mean that you will lose any money if the app that you're trying to install is free, it's just some freak bug which solves the DF-DLA-15 error in some cases. If you want to do this, launch the Play Store app, tap the Options button (the "hamburger" icon), then select Payment methods and enter your financial details.
Fix 5
The last solution that I know of is also the most complicated one and it will only work if you have a rooted smartphone. This fix involves deleting the Dalvik Cache which, for those of you who aren't that tech-savvy, is a virtual machine that acts as the foundation for all the applications that you install on your device. To clear this cache, you will need to use a file explorer that provides Root access, then find your way to /Data/Dalvik cache and delete all the files that you find inside that folder. Once that's done, power off your device, then power it on again and see if the error is gone.
Hopefully one of these solutions will work for you. Now that you know what to do if the Play Market apps do not download smoothly, you might also want to learn to "Run Android Apps on Your Mac" or find out how you can "Lock Your Mac and PC with an Android Phone".