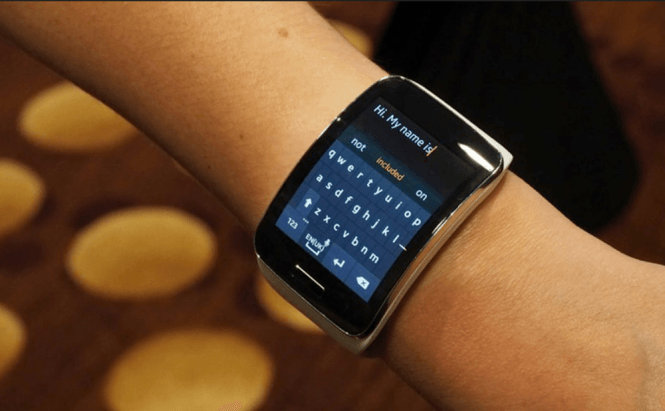 Samsung's Gear S Watch Can Replace Your Smartphone
After the many, many times customers suggested that a smartwatch that could completely replace a smartphone would be actually useful, wearable manufacturers have started to take notice. Samsung recently released the new Gear S watch that doesn't need a smartphone in its vicinity to perform the majority of its tasks.
In terms of hardware, the Samsung Gear S is pretty much the equivalent of a middle class smartphone. The device offers 2G and 3G connectivity, Bluetooth, fitness tracking technology, radio stations, and GPS, all without the need to communicate with your phone. The watch is available in the US via all of the four major carriers (AT&T, Verizon, Sprint, and T-Mobile) and costs approximately 400$, depending on the payment option that you choose.
Sadly, there's lots of things that are wrong with this device. Because of all the tech it encases, Gear S is very large (a curved 2-inch screen), so it won't look good on small and medium wrists. Furthermore, its default faces aren't exactly chic, most of them represent replicas of mechanical watches with embedded background notifications. The thing I like the least is the addition of a very tiny QWERTY keyboard which (auto-correction or not) is bound to be incredibly frustrating, so you will probably end up using voice commands anyway.
Gear S doesn't use Android or iOS, but instead, utilizes an operating system specific to Samsung (the same one that will be running on the upcoming Samsung smart TV gadget), which means that there aren't many apps available for the device. Lastly, you still need a Samsung smartphone for various operations such as activating it, installing more apps, or seeing more detailed statistics about the fitness and health data gathered.