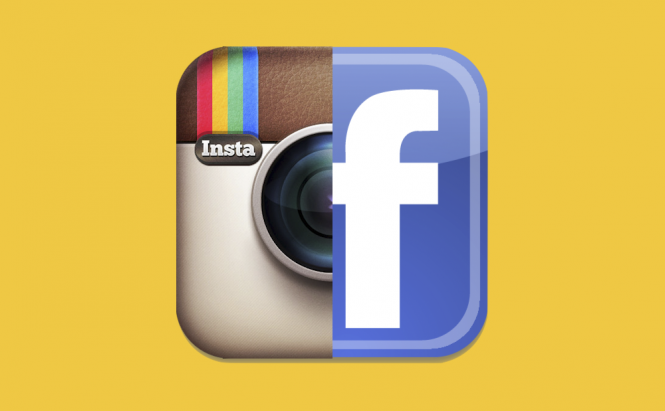 Sync your Facebook and Instagram accounts today!
Instagram is a wildly popular photo-sharing app with a 600 million user base and billions of new pictures and short videos uploaded every single day. What can be more natural than a will to share those posts through a more conventional social media, like Facebook? Luckily, now there is an easy way to seamlessly link both platforms! Here's how you do it:
Synchronizing Facebook and Instagram works practically the same whether you are using an iPhone or an Android handset, with purely cosmetic differences in appearance of the icons – a gear icon against three vertical dots. First, make sure you are logged into your Facebook account. Now open the profile tab in your Instagram account and follow these steps:
Tap on the menu icon in the upper-right corner to bring up the list of options.

Scroll down the list and tap on the 'Linked Accounts' entry to see all available social media services that can be synced with Instagram. Facebook should be the first.

Log in with your Facebook profile and you're good to go. Instagram will be linked to your timeline on Facebook.

Now all there's left to do is to choose whom you wish to share your content with. If you are not sure – tagging 'friends' or 'only me' are the safest options. That's it!
Link your Instagram and Facebook accounts from the profile tab
From now on to share an Instagram photo on Facebook – simply enable the 'Facebook' option on the caption screen in the app. It's as simple as that! The entire Instagram post will appear in your Facebooks timeline and the News Feed with all your added emojis, hashtags and location data. In addition all the shared pictures will be automatically saved to a separate Facebook album titled "Instagram photos" for easy access in the future.
This little guide works for both iOS and Android – well, since Instagram is a mobile app after all – but there is a growing demand for such a feature among PC users as well. The main problem is in making Instagram run properly on conventional machines, which, unfortunately, is not an easy task. Yes, there's a version for Windows 10, but its main feature – uploading your photos to the app – still requires a device with a touch screen, or a clever workaround. However, if you want to try the fully functioning Instagram-Facebook tandem on a PC or a Mac – the best way is to set it up with an Android emulator – like the BlueStacks App Player. Just launch BlueStacks and install Instagram on top. From that point just follow the guide as if you are using an Android smartphone! Not the simplest solution for sure, but, hey, it's better than nothing.