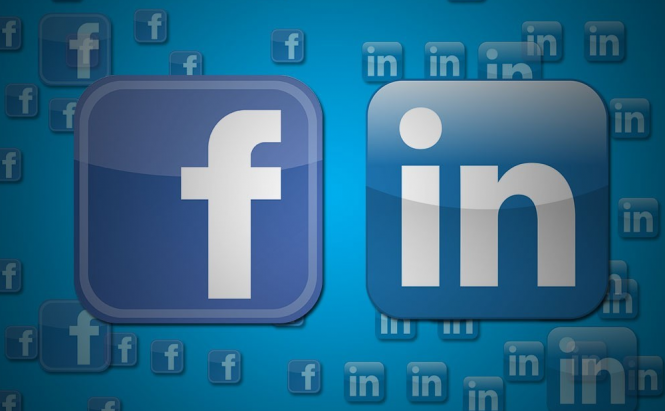 Is Facebook a rival to LinkedIn?
In his recent article called "Get more out of Facebook", my colleague Bogdan has stated that Facebook is beginning to encroach into LinkedIn's share of the market by testing a number of recruitment-related features and it seems that he was spot on. This Tuesday, the social network has started rolling out a number of job-related features such as allowing business pages to list job openings and enabling them to turn these listings into paid advertisements.
When you think about it, this is actually a big problem for LinkedIn because Facebook's recruitment features can reach categories that it can't and not that's just because we're talking about the largest social network in the world with almost two billion users. Let's start with the most basic thing: the branding. LinkedIn has been proudly calling itself "the social network for professionals", which sounds very good and fancy, but that motto will discourage a lot of lower-skilled workers or people who want a part-time job from singing up. Facebook, on the other hand, is a place that accepts pretty much everyone older than 13 without putting any kind of pressure on you to impress the other people on the network.
Another really important aspect is that generally, only those who are actively looking for a job visit LinkedIn, while almost everyone you know goes on Facebook at least once a day. This means that the recruiters who list their job openings on Facebook have a bigger chance of receiving CVs and letters of intent from people who weren't really looking to change their job, but simply stumbled upon the ad. Additionally, from what I've seen, Facebook's job-related features are also very user-friendly. Recruiters can easily post job openings on their business pages and pay the social network to display them as ads in case they really need to hire someone while those who see a job that they're interested in can simply press the Apply Now button and their application will be instantly sent via Facebook Messenger.
As far as disadvantages go, the biggest problem is the fact that at the moment, these jobs related features are only available in the U.S. and Canada, while LinkedIn functions worldwide. However, I'm sure that this won't last very long. Another possible issue is the fact that some people may not be too keen on giving their possible employer direct access to their social media accounts, but that sounds a bit silly if you ask me. Nowadays, almost every recruiter actively searches for the social media accounts of the people they interview and even some visa authorities have begun relying on social media for information about their would-be visitors.
As far as I'm concerned, once Facebook starts monetizing on one of its features that function isn't only going to be around for a while, but it will also get constantly improved and that seems quite dangerous for LinkedIn. So, the answer to the article's question is "yes". Facebook already is a rival to LinkedIn and it will most likely become even a bigger threat as time goes by.