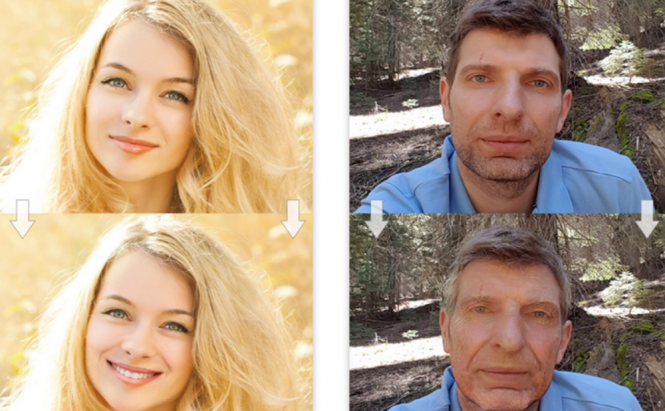 FaceApp offers a photo-realistic way to change your look
Face morphing apps have always been quite fun, but none of them has actually been photo-realistic. Just imagine how cool it would be to be able to turn a picture in which you frown into one where you smile or to see how you would look like as an older person with just a single tap. FaceApp is a free application for iOS and Android that uses artificial intelligence to help you change the way your face looks like in pictures, while still making the photo seem real.
Photos modified with FaceApp
In case you're wondering why you've never heard of it, the tool is pretty recent: the iOS version of FaceApp was released in January, while FaceApp for Android has arrived on Google's Play store just yesterday. To find out what the application can do, just take a look at the photos included in this story. The app offers six filters that you can apply to the faces in your pictures: Old, Young, Smile, Hot, Male and Female. While the first four are pretty much self-explanatory, the last two effects are designed to show you how you would look like if you belonged to the opposite sex. What's really cool about all this is that the app's neural network can perform these changes with surgical precision, making it seem like they were edited by an expert Photoshop user.
If you're interested in other applications that offer cool ways to modify your photos, I recommend reading some of our older stories like: "Prisma is now available on Google Play" or "Top face changer apps for Android".