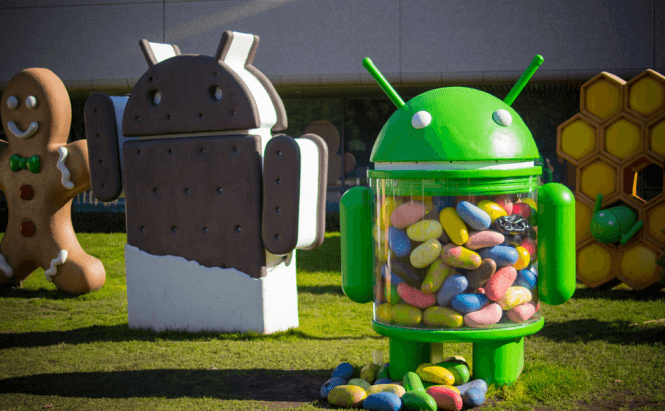 Google launched the developer version of Android N
In a completely surprising turn of events, Google has decided to publicly release the developer's version of Android N. Traditionally, the IT giant waits until its I/O conference to release the mobile operating system, but this year things seem to be different; either because of the leaks and constant speculations or due to the fact that it was ready ahead of schedule, Android N is already available. In case you were curios, here are some of its standout features:
Split-screen mode - one of the most speculated about features is here. The upcoming version of Android will allow you to split your screen and see two apps at the same time. This is great for those who want to multitask as they will no longer be forced to constantly switch between their applications. Of course, if the screen of your device is very small, then this new feature will probably not be very helpful.
Improved Doze mode - in Android N, the Doze mode is activated as soon as your screen is turned off. Up until now, this battery-saving mode was only enabled when you were spending a lot of time in the same location and most apps didn't need to constantly update your position, but it seems that it has been extended. To be perfectly honest, I still don't understand how this will work since some apps constantly require Internet access, but we will know more in the following days.
Picture-in-picture - this feature is actually useful only on Android TV, but it's still a nice thing to have. In case the name isn't self-explanatory enough, this mode lets your turn your running app into a small floating window placed in the corner of the screen.
Enhanced notifications - the notifications bar gets new features with each Android release and things aren't any different with Android N. The new bar allows the users to directly reply to their notifications, without having to leave the application that they're currently in. Additionally, the design of the notifications themselves has also been changed as they no longer look like cards, but instead expand to the edges of the screen.
Unfortunately, I don't have any information about when the official version of Android N will be released, but rumors indicate that it will probably be late in the summer. We also don't know what the N stands for as the Google's crew said that "they're nut gonna tell us" yet, but I really hope that most people are wrong and that it's nut Nutella.
If you're a fan of the Android environment, you should also check out some of our previous stories such as: "Top music apps for kids" or "How to take screenshots on Android devices".