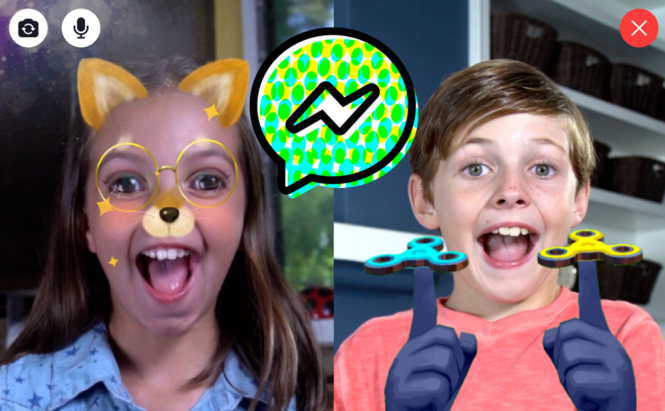 Facebook is rolling out a Messenger Kids app
Facebook has recently announced the launch of a new instant messaging service called Messenger Kids. The application, which is specifically designed as a way for kids under 13 to communicate with their families or with each other is already available on iOS, but only in the U.S. According to the social network's official announcement, an Android version of the service will start rolling out in the near future along with an edition compatible with Amazon Kindle.
As you probably already know, Facebook's rules specify that you have to be at least 13 to have an account on the social media service, which meant that kids under that age were forced to find a different solution to communicate, ones that aren't always very safe. Now, Messenger Kids provides children with a secure environment for communicating via text, voice call or even video call. The app doesn't contain any ads or in-app purchases and Facebook's post states that the application took over 18 months to develop because it tries to put parents at the center. Additional features include filters and lenses like the ones from Snapchat and augmented reality features most useful for games.
Given the fact that Google's YouTube Kids has recently been under a lot of scrutinies for displaying inappropriate content, it's pretty brave for Facebook to come up with its own service for children. However, nowadays, most kids are more technologically advanced than their parents and they will find a solution to use a communication service anyway, so it's probably best if it happens in a controlled environment.