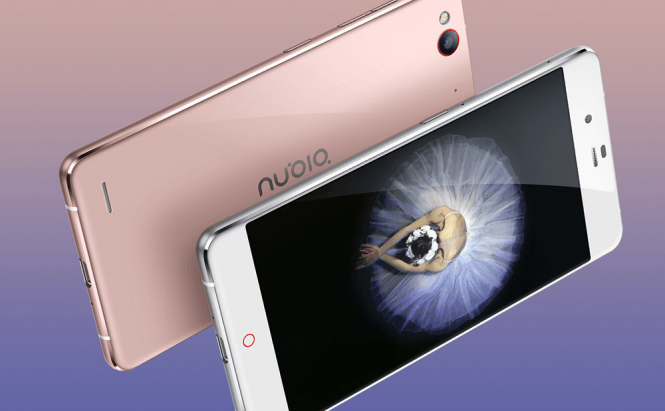 Meet the Nubia Prague S
When it comes to Android smartphones, there are plenty of options available. After recently launching the Max 2 phablet with a price tag of only $150, ZTE has changed gears a bit and announced a brand new smartphone model: Nubia Prague S. This new phone looks pretty cool with its all-metal design. It will soon become available in China and will cost between $365 and $380 (depending on the carrier that you choose). The company announced that the phone will arrive in the US and on other markets later this year, but didn't give any details about when that is going to happen.
Nubia Prague S features a 5.2-inch screen with 1080P full HD resolution and 2.5D glass. What sets the phone apart from most of the other models on the market are the touch-sensitive sides which allow you to launch apps and perform other various actions. Another stand-out feature is the eye scanner embedded in the 8MP front camera that allows you to unlock your phone simply by looking at it. (To be honest, I'm not sure just how reliable this functionality actually is, but so far the reviews don't look very promising.)
Under the hood, Nubia Prague S features a 2,200mAh battery and a Snapdragon 615 quad-core processor. As far as memory and storage space go, the numbers actually look pretty great as the phone offers 3GB of RAM and 64 GB of internal storage space. Unfortunately, I didn't see any mention about support for microSD cards, so that may be a bit of a problem. The device is powered by Android Lollipop 5.0.2 (there's no official word about when or if an update to Marshmallow will come), has dual-SIM capabilities, sports a 13 MP rear camera and comes in two colors: silver or rose gold.
In case you're interested in the latest technology, you might also want to check out the best smartphones that are expected to arrive in 2016.