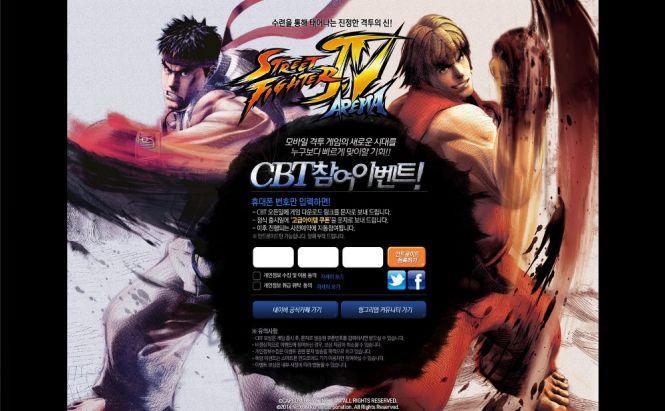 More Details of the Upcoming Street Fighter IV: Arena
About a week ago Capcom and Nexon were reported to be testing their new Street Fighter game for mobile devices in Korea. There were not much details on the matter at that moment, but now, thanks to folks at ThisisGame and Siliconera, we can have a closer look at the features of the upcoming Street Fighter sequel.
Arena boasts quite beautiful graphics and it seems that it will make its way to Android. Though you may notice some glitches, don't forget that the game is still in its beta. So take everything with a pinch of salt and let's finally have a look at the video.
In addition to the classic Capcom fighting, the game is said to have some social elements added to the mix. There are also going to be different fighter appearances like in Mortal Kombat 9, but in Arena, changing to a certain appearance will also affect character stats. A cool, but at the same time annoying feature, because some of the appearances will require a lot of in-game currency to be unlocked.
Compare C.Viper's stats
Speaking of which. There are going to be two types of currency: gold and gems; both can be used to boost your attack as well as to improve a character's stats. While gold can be earned in many ways (mainly through giving hell to your opponents), gems seem to be available only as an in-game purchase.
Arena also features a Challenge Mode, which has already become classical in fighting games. Well, you know, the one where you have to win your opponent without using blocks, for example. What is more exciting, is that every week 99 players who achieved the highest rank, will compete against each other in a Master League Tournament. The winner will probably get some in-game goodies.
No official release date at the moment, but we remind you that you can still sign up for a closed beta if you live in Korea.