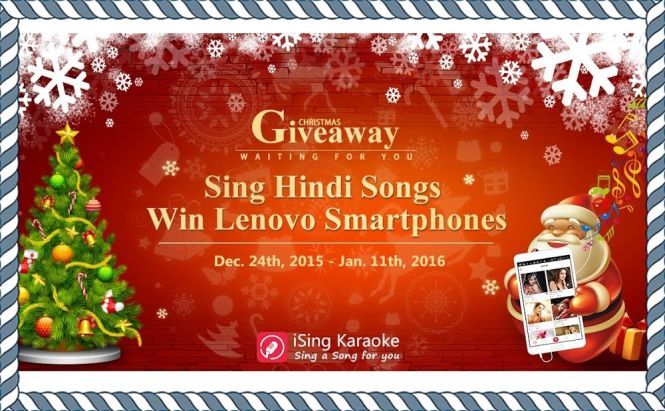 iSing announces Christmas Giveaway for users from India
Remember that iSing Karaoke app I told you about earlier? The team behind the social network for amateur singers introduced a vast Hindi song library about a month ago, and now they are strongly concentrating on increasing the Indian user base. And that's no surprise, if you know how often they sing in Bollywood movies. The company has just launched its first competition and will be giving away several decent Lenovo smartphones and PC peripherals to the top 10 karaoke enthusiasts from India.
If you can speak Hindi... Sorry, if you can sing Hindi, you may give it a try and join the Christmas giveaway that will last until January 11th, 2016. So, here are the prizes: 5 Lenovo USB optical mouse controllers (places 6-10); 2 Lenovo Speakers (places 4-5); one Lenovo A5000 (3rd place); one Lenovo A6000 (2nd place) and a Lenovo A7000 (the grand prize). To join the contest, you need to download the free app, select a Hindi song you wish to perform, create your cover version and get as many likes as possible.
To learn more about the contest, visit the official website.