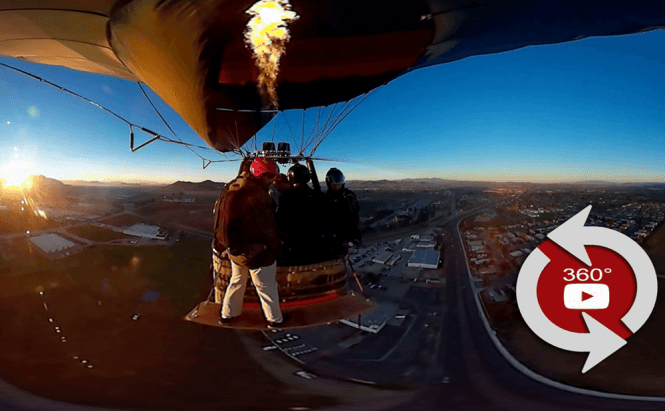 You can now watch 360-degree live videos on YouTube
I'm not sure if you remember this or not, but about two months ago we reported on a rumor indicating that YouTube may be working on integrating support for live 360 streams. Well, it turns out that it was true as, according to a recent announcement posted on the YouTube Official Blog, Google's video-sharing service has just become the first one in the world to offer support for live 360-degree videos. Additionally, YouTube now also offers support for spatial audio.
From now on, all the YouTube's content creators who have access to this type of cameras will be able to broadcast live 360-degree video streams. Furthermore, the videos will be streamed in 1440p 60fps resolution, which is an amazing quality. What's even cooler is that the end-user will be able to watch these 360-degree streams even without a VR headset. The videos will be watchable on any type of computer and Android or iOS mobile device. It seems that the Coachella music event will be the first one to be streamed live in 360-degree on YouTube.
The other major announcement is the added support for spatial audio, a feature which will allow the user to hear the sounds in virtual reality videos the same as they do in reality. This means that the depth, intensity and distance will have a great impact on the way you perceive the audio in videos. At the moment, this functionality is only available on Android devices and just for on-demand videos.
In case you're a fan of Google's video-sharing website, you might also enjoy reading our previous article: "Explore YouTube to the core: best hidden features&tips".