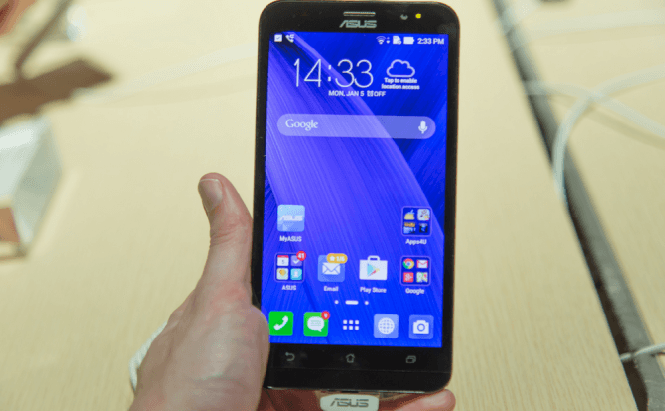 All You Need to Know About Asus ZenFone 2
Since the ZenFone 2 is currently being officially launched in the US I thought we should talk a little about it and see if it's actually worth your time. As far as I'm concerned, the latest handset from ASUS is exactly what I've expected it to be: a medium-high-end performance device with a low price, which sounds like exactly what I would want. The phablet, which has been first announced 6 months ago, costs between $199 and $299 unlocked and off-contract so it's actually quite a bargain.
Performance
If you take a look under the hood, you will quickly realize that the smartphone is very close to other high-end companies like Samsung, HTC or LG sell for much higher prices. ZenFone 2 packs a 64-bit 2.3 GHz Intel processor, between 2 and 4 GB or RAM and up to 64GB of storage space depending on what you can afford. The cheapest version (the one that costs $199) offers 2GB of memory, an Intel Atom 3560 CPU and 32 GB of storage space, while the most expensive one (which is sold for $299) comes with 4GB of RAM, an Intel Atom 3580 processor and 64GB of internal storage.
Design and Features
If you want a phone that also looks good, ZenFone 2 won't disappoint you. The 5.5 inch handset looks pretty neat, sports an ergonomic design and its case is made from brushed metal. The phablet has a 13 MP rear-camera which, according to ASUS, is supposed to take some awesome low-light photos; and a 5 MP front-facing camera with a 85-degree field of view (which is quite wide). As far as additional features go, I should mention the Quick Charge capabilities which make me try out the phone even more.
Drawbacks
Unfortunately, there are also a few disadvantages which may make you think twice about purchasing the latest handset from ASUS despite its low price. For starters, the battery life could have been better andthe volume-button which is placed on the backside of the smartphone can be really annoying. Furthermore, the phone comes with several pre-installed apps like Kindle, Zinio, TripAdvisor or CleanMaster which could be considered as bloatware by many of its customers.