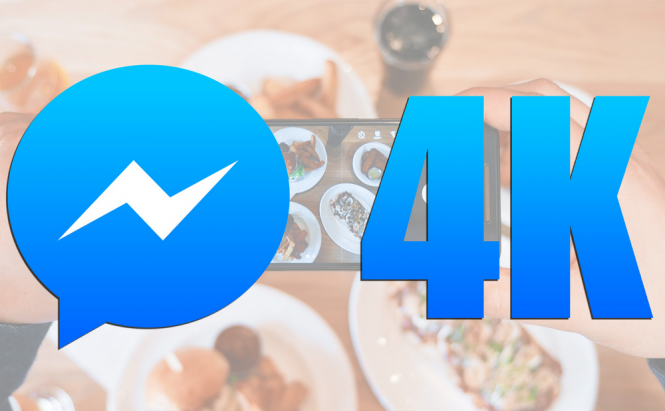 Facebook Messenger can now handle images in 4K resolution
According to a recent announcement posted on Facebook's Newsroom, Messenger is now capable of handling photos in 4K resolution. Judging by the fact that there are more than 17 billion pictures shared on the service on a monthly basis, this seems like a really good idea. The update is currently available in Australia, Canada, Francem Japan, Hong Kong, Singapore, South Korea, U.K. as well as U.S. and it will roll out to more countries in the following weeks.
Up until the now, Facebook Messenger would have automatically downsized any 4K image into a 2K one, but starting today, if your device supports it, you can see the pictures that you receive in their original quality. What's even better is that the IT giants also states that 4K photos can be uploaded and downloaded just as fast as when they were downsized to 2K ones. Moreover, that's not the only good news that Messenger users will receive today: PayPal's extension for the service has just got the ability to deal with invoices.
4K resolution on Messenger
Basically, you can now send invoices via Messenger while the recipient will see a Pay with PayPal button right next to the invoice and have the possibility to use the PayPal's One Pay service without leaving the application. Nowadays, in the era of chatbots and almost limitless online services, people have a tendency of making a lot more transactions directly from their phone, so the fact that PayPal is getting deeper intertwined with one the most popular apps on Android will surely prove to be very good for business.