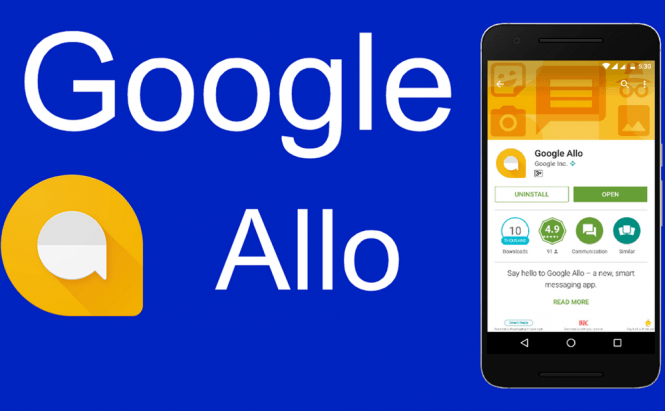 Google rolls out Allo 2.0 adding GIF keyboard support
Google has just released the first major update for its Allo app. The new version of the application brings with it some interesting new features such as the implementation of the app shortcuts feature from Android Nougat, support for the GIF keyboard, better integration to Android Wear and more. The update is rolling out as we speak, but if you don't want to wait until your phone catches up, you can download Google Allo from the Play store.
The GIF keyboard support is probably the best thing about this update as it allows the users to utilize animations at will. It's not that impressive once you realize that most other communication apps already had similar functions, but it's still a step forward. Those who have Android Nougat installed will also be able to use the app shortcuts feature to jump into a new conversation directly from the home screen. Unfortunately, at the moment, you cannot create shortcuts to specific conversations. Lastly, Allo now plays better with Android Wear, allowing users to draw emojis or respond to messages (using their voices) directly from their smartwatches.
If you're interested in reading some other stories that relate to communication solutions, you should check out "Top 5 apps to help you send secret messages on iOS" or "5 best Skype alternatives to use at work".