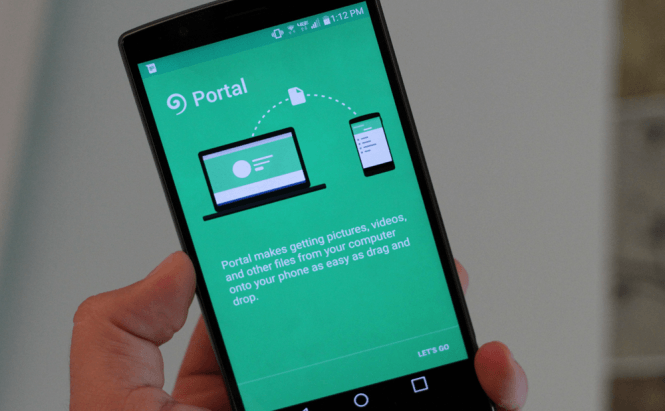 Portal - a Better Way for PC - Android File Transfers
Transferring large files from your PC to your Android smartphone when you can't connect the two through a cable can be a real hassle. The well-known Pushbullet company has just released a new app called Portal designed to help you wirelessly transfer files from your PC to your phone. The application can be downloaded for free from the Google Play Store but in order to use it you will need Android Lollipop and a phone capable of scanning QR codes.
Pushbullet achieved its fame by creating a handy tool (with the same name) which helps users move notifications, links and files between their phones and PCs. However, what's special about Portal is that it's only designed for file transfer and uses the available Wi-Fi connection, so it won't count towards your data cap. The limitation is that you need to have both your smartphone and your computer connected to the same wireless network, but this tool is a great solution for quickly copying large or multiple files. Furthermore, unlike any of the other similar applications, this one doesn't require you to install anything on your PC.
Using this tool is actually very easy. All you need to do is to install the app on your phone, launch it, then open the Portal website on your PC and scan the QR code from the top of the page with your smartphone. Once that's done you will be able to browse the files from your PC, select the ones that you want to copy, and they will be quickly sent to your phone. What's really cool is that the application will automatically copy your pictures, music and videos to their respective folders from the device.
To check out the app for yourself click on this link. To browse Portal's webpage click here.