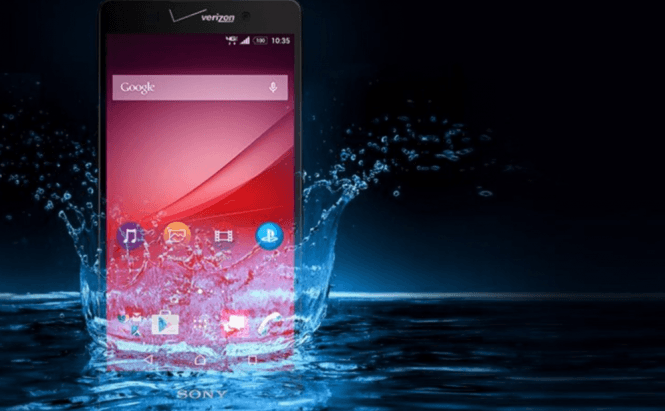 It's Official: Sony Xperia Z4v will be Launched this Summer
Verizon is getting ready to sell Sony's latest smartphone model, Xperia Z4v. The Android-powered handset will soon be available for purchase and brings a few very interesting features that its buyers will really enjoy. Unfortunately, there aren't yet any details about how much the product will cost, but if you're interested in buying it, you can visit Verizon's webpage and sign up for Z4v-related alerts.
The Xperia Z4v brings several special features. For starters, the phone claims to be dust and water-resistant so using it outside should not be a problem. (However, I don't think scuba-diving with the phone in your hand is a good idea.) Another interesting option is the ability to use the smartphone as a controller for your PS4. PS4 Remote Play, as the feature is called, connects to your console via Wi-Fi and lets you utilize the device as a Dualshock controller.
If you are curious about the handset's photo and video capturing capabilities, the Z4v supports a powerful 20MP rear camera and a 5MP front camera which is basically all you need for selfies and video calls. What's really interesting is that the phone also offers 4K video recording capabilities, something that you won't find in many other current devices.
Sony Xperia Z4v
Hardware-wise, Sony's latest smartphone packs a Snapdragon 810 64-bit processor, 3GB of RAM, a 3,000 mAh battery and 32 GB of storage space expendable to up to 128 GB with a microSD card. The Xperia Z4v measures 144.4 x 72.3 x 8.6mm, weighs 160g and supports a 5.2-inch IPS display with a WQHD resolution of 2560x1440. The smartphone comes with Android 5.02 Lollipop installed and is available in two colors: black and white.
To check out Sony Xperia Z4v webpage click here. To head over to the Verizon website and be notified as soon as the phone is purchasable click this link.