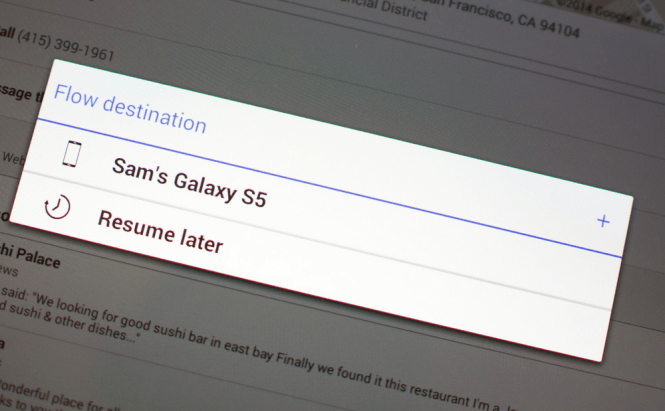 Samsung Flow Released in Beta Version
If you are a fan of Apple's continuity app which allows users to resume their activities, exactly where they left off on a different device than the one originally used (iPhone, iPad, Mac or Apple Watch), I've got some good news for you. A beta version of an Android alternative called Flow has just been launched. Of course, there is a catch: it only works on devices made by Samsung.
As far as I could tell, Flow has a very similar menu to the one used by Apple's continuity application. The tool allows you put off a task, then transfer and sync it to another one by choosing its name. If, for example, you are viewing a video on your smartphone, but the screen of the device is too small, Flow will allow you to easily transfer it to your tablet and automatically resume from where you left off on the phone. Samsung's blog announcement stated that the app works with several other popular services including YouTube, Yelp, Twitter, Google Maps, etc.
Unfortunately, the Flow app is only in its Beta stage, so it may not run perfectly all the time. Furthermore, the service is limited to just a small number of Samsung devices: Galaxy S6 (and S6 Edge), S5, S4, Note 4, Note Edge, Note 10.1, Galaxy Tab S and Alpha. If you're a proud Samsung owner and want to try the new app for yourself, you can find it on the Google Play Store by clicking on this link.