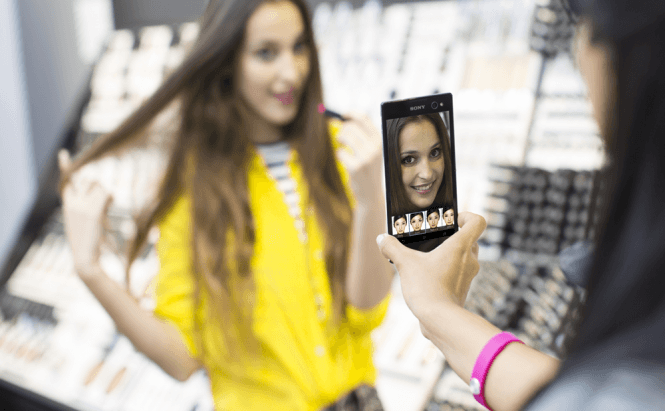 Sony's Selfie Phone Is Now on the Market
Sony Xperia C3 is finally available on the market. The smartphone has already gone on sale in Russian stores, with a price tag of approximately $390 (13,990 rubles). Although we still don't know exactly when the mobile will be launched on other markets, it's pretty safe to assume that we won't have to wait very long.
First announced in July, Sony Xperia C3 was advertised as the first smartphone focused on "selfies". As a result, the phone's main attraction point is its front-facing, wide angle 5 Mega Pixels camera which makes the device very convenient for HD quality video calls and taking self-photos. In case you are wondering, the smartphone also features a 8MP camera on its back.
The other features of Sony Xperia C3 include a quad-core Snapdragon 400 SoC clocked at 1.2GHz, 1GB of RAM and an Adreno 305 graphical processing unit. The device comes with an 8 GB storage capacity, but it can be extended up to 32 GB with a microSD card. The smartphone's 5.5 IPS LCD display supports a 1280 x 720 pixels resolution (720p HD). Lastly, the mobile comes with the Android 4.4.2 KitKat operating system, has a 2,500 mAh battery and sports most of the regular functions such as WiFi and Bluetooth.
Famous Monkey Selfie
The price may seem a bit steep, but, for some reason, smartphones have always been more expensive on the Russian market. The cost will probably go down a notch once Sony Xperia C3 arrives to other countries.
Despite its high price, I'm sure I know someone who was beside itself after finding out that the selfie phone is finally available for purchase.
Source: Geeky Gadgets