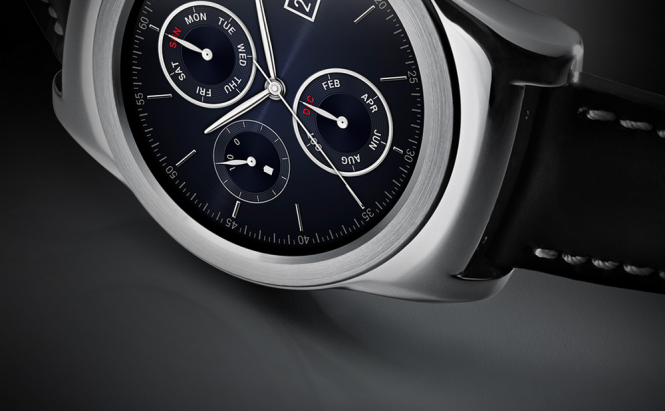 Check out these leaked images of the upcoming LG Style Watch
Serial leaker Evan Blass has recently uploaded images of the upcoming LG Style Watch and I must say that it looks pretty classy. Just so we're clear, there has been no official response from Google or LG, so we don't actually know if the pictures are legitimate, but the guy is rarely wrong, so I tend to believe him. According to the rumors that are currently floating on the Internet, the smartwatch is set to be officially launched on February 9th and will cost $250.
LG Style Watch
For those of you who don't know this yet, the LG Style Watch is supposed to be Google's first stab at the smartwatch market, as the wearable is the result of the collaboration between the two companies. Additionally, the IT giant is also going to release the official version of Android 2.0 next week, so it's very likely that the device will come with the new operating system preinstalled. From what I've read, there are going to be two versions of the watch, a smaller 1.2 inch one with 512 MB Memory, a 240mAh battery, a 360 x 360 resolution, and inbuilt Bluetooth and WiFi connectivity. The larger Sport build will have a 1.38 inch display with a 480 x 480 screen, 756MB of RAM, and a 430mAh battery. Additionally, this version also comes with embedded NFC, GPS and cellular connectivity.
Rose Gold version
If you're someone who's interested in smartwatches and other wearables, you may also want to read some of our other stories like: "Use your finger to answer a phone call" or "The best wearables to come out in 2016".