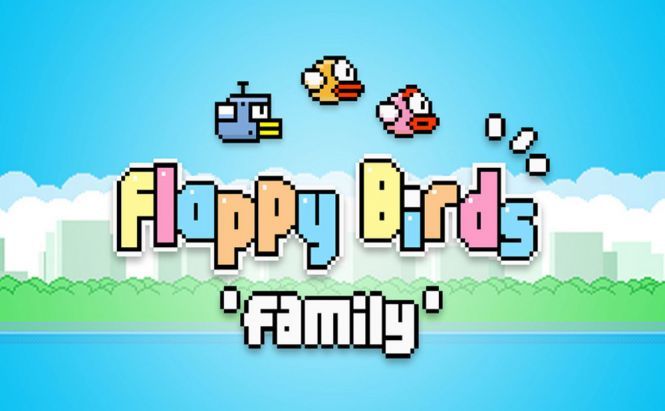 Flappy Bird is On Fire!
As it was previously announced, Flappy Bird is back in August and this time, it's not another clone. Dong Nguyen, the man behind all those broken smartphones, has uploaded the game tittled Flappy Birds: Family to Amazon's Appstore. Currently it can be downloaded for free exclusively from Amazon, and we can't say at the moment when or whether the game is going to hit Google Play and Apple's app store. But if it makes its way to other stores, it will probably happen within a couple of weeks.
Again, as promised, the new Flappy Bird features a PvP mode for you to start fighting with real people instead of breaking your screen and a new type of obstacles – ghosts that seem to have run away from Snapchat logo.
Gameplay Screenshot
Though the description on Amazon states that the game is meant for Android, people continue to write in comments that they are not able to launch it on their smartphones. Hopefully it is not the «less-addictive» part of Nguyen's promise. So if you wanted to start suffering right away and you don't happen to have an Amazon Fire TV, you'll have to wait, or get one of the clones we've added to Referenced Programs. We'll keep track on the yellow birdie and its family, so stay tuned to learn when it becomes available for mobile devices.
VIA: Polygon