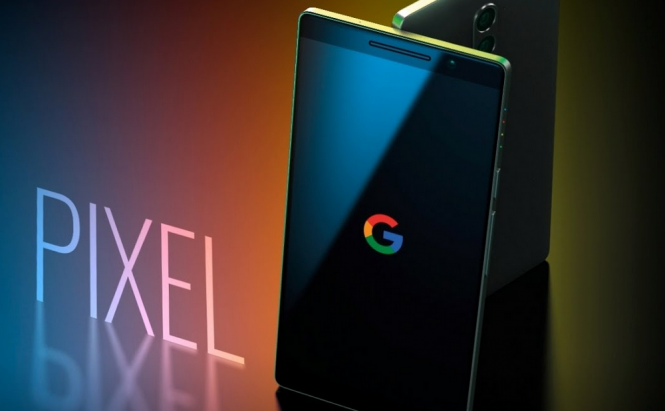 Here's how the upcoming Google Pixel 2 XL will look like
As some of you may know, Google plans on revealing its newest smartphones at a press event that will take place tomorrow. However, a well-known serial leaker named Evan Blass has already released two images of the Google Pixel 2 XL on Twitter and, from my perspective, the device looks pretty great. Furthermore, Mr. Blass doesn't have a reputation of spreading false information, quite the contrary, so it's a pretty safe bet that the images are the real deal.
As you can see from the photos, the upcoming flagship features minimal bezels and rounded corners. Unfortunately, the images were taken only from the front of the device, so I can't be sure about this, but the slightly larger bezel on top and bottom sides make me believe the phone has a speaker in the back-upper side. Additionally, it's very likely that there's also a speaker grill with an embedded microphone in the lower side. Another important aspect is the depth of the images displayed on the screen, which makes me believe that the rear camera includes some advanced imaging technology somewhat similar to what we've seen in Apple's iPhone X.
Leaked Pixel 2 XL image
According to its paperwork, Google Pixel 2 XL was made by LG you can see the resemblance with the LG V30 or the slightly older LG G6 models. Unfortunately, if you want more information, you'll have to wait for tomorrow's event and see exactly what the new phones have to offer. However, even though today's leak got me a bit excited about the upcoming handsets, I really can't wait to see how next year's Pixel devices will look like after Google's $1 billion deal with HTC.