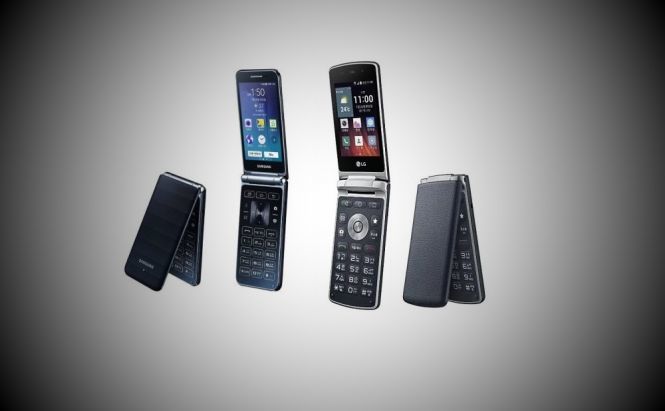 LG and Samsung Announce Android Flip Phones
Although most of us got used to thinking that phones with buttons are artifacts of the past, and there is nothing better than a big display with a powerful camera, many people in China and South Korea still prefer the good old flip phones. In fact, there are so many of them that LG and Samsung think it's a good idea to bring smartphone experience to smaller displays and develop a flip phone running Android OS.
LG Gentle
The LG's smart flip phone, dubbed the LG Gentle, is set to be launched in South Korea tomorrow (July 29), while the Samsung's revamped blast from the past is expected to hit the same market only next month. So let's start with LG. The Gentle has a small touchscreen (320x480), a Qualcomm Snapdragon 210 processor, 1GB of RAM, a 5MP rear-facing camera and a 0.3MP frontal camera. The device also supports Wi-Fi, has 4GB of storage and a microSD slot. Not the specs of your dreams, of course, but they may make the Gentle an auxiliary phone of your choice. The LG Gentle will be running on Android 5.1 and is currently priced at $171.
Samsung Galaxy Folder
Samsung Galaxy Folder is going to be a bit more interesting in terms of specs, and is most likely to be running on Android 5.1 as well. Samsung's flip phone will also feature two cameras, yet these are going to be slightly better: 8MP rear-facing; 2MP frontal. The Galaxy Folder will also have 8GB of expandable storage, a 3.8-inch touchscreen, 1,5GB of RAM and a 1,800 mAh battery. Other specs, as well as the pricing, are yet to be announced.
We cannot say for sure whether the companies are going to sell these phones in Europe and the US, but these devices might be excellent for the elderly people who find it difficult to deal with touchscreens.