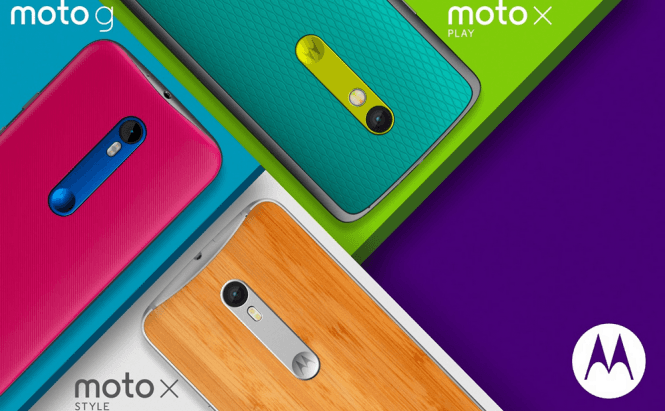 Motorola Takes the Lid Off Three New Devices
The well-known smartphones and wearables manufacturer Motorola has recently held a press event where it officially presented no less than three new handset models. The company unveiled the Moto X Style, the Moto X Play and the refurbished version of Moto G, each built for a specific category of clients and each amazingly price-convenient. What's truly great as far as I'm concerned is that all these new devices come with a pure Android version (so there will be no bloatware) and they're all highly customizable. Now, let's see what each model brings to the table:
Motorola X Style
This seems to be the model built for high-end customers as it packs 3GB of RAM, a Qualcomm Snapdragon 808 CPU, a 21 MP rear camera (which the company states is the best in its class) and a 5.7-inch Quad HD display. The phone will be called the Moto X Pure Edition in the US (where it will first arrive) and in its initial version will offer only 16GB of storage space (expandable with a microSD card) but will cost just $399. Two more versions of the product will be released soon after, one with 32GB of storage space and the other with 64GB. Additionally, both the Moto X Style and the Moto X Play will feature Motorola's TurboPower technology which, according to the company, provides the fastest charging in the world. The Motorola X Style will become available starting with September 2015.
New Motorola Models
Motorola X Play
The medium class phone, the Motorola X Style sports a Full HD 5.5 inch screen, a Qualcomm Snapdragon 615 processor, 3GB of RAM, a 21 MP rear-facing camera (with dual LED flash) and dual-SIM capabilities. What's really cool is that the handset packs a 3,650mAh battery can last up to 48 hours. Additionally, the device will also feature the Moto Assist technology, which will speak your notifications out loud in case you're too busy to look at the phone. The product starts at $299 and will begin to roll out this August, but unfortunately it seems that it won't be available in the US.
Moto G
The new Moto G model will feature a 13 MP camera sensor (apparently the same one that the Nexus 6 uses), a HD display of 5 inches, a 2,470 mAh battery and a Qualcomm Snapdragon 410 CPU. Besides the fact that it's priced at just $179, the other big advantage is that the handset is waterproof for up to 1 meter, so dropping in the bathtub or sink will not destroy it. Furthermore, the phone can be customized to suite your style with the Moto Maker service.