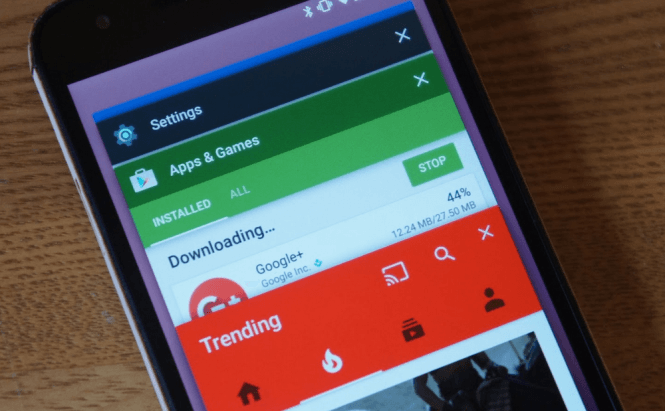 Google unveils a new kind of smartphone app: the Instant App
As you've probably guessed from the avalanche of Google-related news that surfaced today, the IT giant has just held its by now traditional I/O developers conference. Among many cool things such as a new VR device, new chat apps and a newer beta version of Android N, the company presented a very interesting and innovative concept called Instant Apps. What is it about? Allowing people to use applications without installing them on their devices beforehand.
Instant Apps will allow you to open and use an application without spending time to install it first. Basically, if a friend sends you a link to an app, all you need to do is to tap it and your phone will automatically run it in an instant. If you think that the app may turn out to be useful in the future, you can then choose to install the application at any time that you want and enjoy its full functionality. In case you're curious how this work, the answer is modular apps: the applications are composed from several modules and your device will only download the one(s) needed for the immediate functionality.
According to Google, this new feature isn't available just yet, but will gradually roll out throughout 2017 as more and more developers make their apps modular. And if you wanted one more piece of good news, Instant Apps will be available on any Android version newer than KitKat, so it's not an Android N specific functionality.
Talking about Instant Apps, Ellie Powers, group product manager on the Android team stated: "We want to make it easier for users and developers to connect. [...] For users to access a wider range of apps, and for developers to reach more people. With the Web, you can just click on a link and land on a webpage. That's one click, and land in a few seconds. What if you could run any app on one tap? That's what we're working on."
If you own an Android device, you might also be interested in reading some of our previous articles such as: "How to completely wipe an Android tablet or smartphone" or "Troubleshooting WiFi connection problems on Android devices".