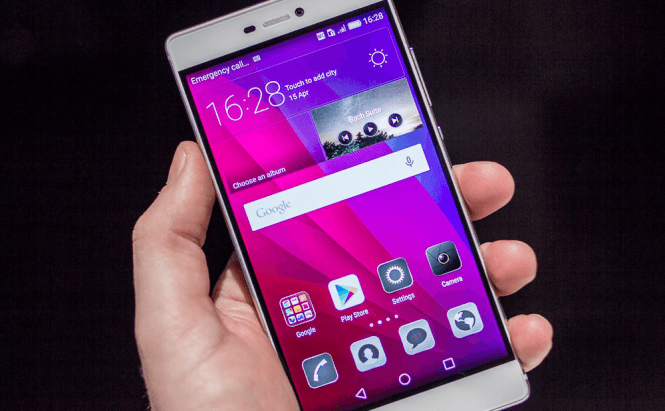 Huawei Unveilled Its P8 Phones with 'Professional' Cameras
After recently blowing away a lot of people with their new smartwatch concept, Huawei has just unveiled the latest model of their flagship P8 smartphones. The handset comes in two sizes: the basic 5.2 inch (13.2 cm) P8 and the larger P8Max which measures 6.8in (17.3 cm). According to the description given by the company, the device's main feature is the rear camera which is capable of taking professional photos.
Both P8 models feature a 13-inch rear camera that ingrates white pixel sensors, which are capable of measuring white light. These cameras are said to offer superior stabilization technology, improved clarity for pictures taken at night (with low or inappropriate lighting) and the possibility to add the light painting effect to your images (with real-time previews). What's really cool is that you can also link up to three P8 phones and record multi-cam video footage from 3 angles (in which you can easily change the view). Another very interesting feature is the embedded knuckle sensor, which enables the customers to quickly take screenshots by simply double-tapping the screen with their knuckles.
Powered by Android Lollipop, the P8 handset encases a quad-core Cortex CPU, 3GB of RAM and an internal storage capacity of 16/64 GB (upgradable to up to 128 GB through a microSD card). The product comes with a variety of sensors, like compass, accelerometer, gyro, etc. and offers Wi-FI, Bluetooth, GPS and NFC support. A thing that I really don't like is that the Li-Po 2680 mAh battery is not replaceable, so if something happens to it, you are going to need a brand new phone.