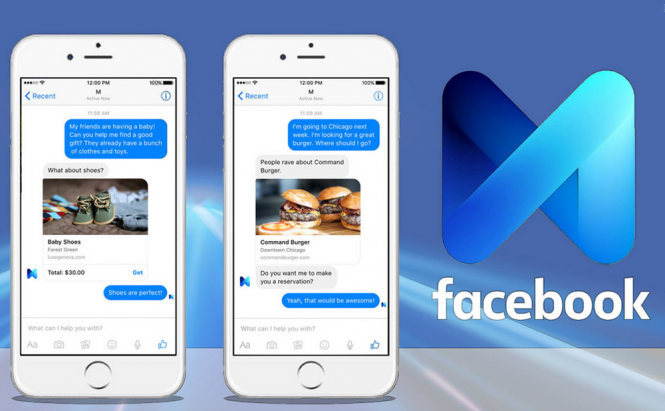 'M Suggestions' will add more AI features to Messenger
Even though Facebook hasn't even officially launched its M virtual assistant yet, the company is already working on some pretty neat features for it. One of the things that really caught my eye is something called M Suggestions, a function that will add some more AI-related functionality into Messenger. According to a report published by the popular publication BuzFeed, this new feature will be able to provide Messenger users with content-related suggestions.
What does this mean exactly? When you're talking to one of your friends on Messenger, the app will offer you recommendations based on the current topic of your conversation. For example, it can automatically offer a collection of stickers that relate to your conversation instead of letting you waste time searching for them. Unfortunately, Facebook M doesn't currently have an official launch date, so it may be a while until we get to use this functionality, but the company's confirmed that the virtual assistant should be released "soon". As far as the M Suggestions feature goes, it sounds pretty interesting even though is quite similar to what Google's Assistant does in Allo. However, this also means that Facebook's assistant will constantly keep an eye at what you're writing, which is a bit creepy.
If you're a fan of Facebook, you may also want to read some of our other related stories such as: "Get more out of Facebook" or "Facebook FacioMetrics uses your face for in-app actions".