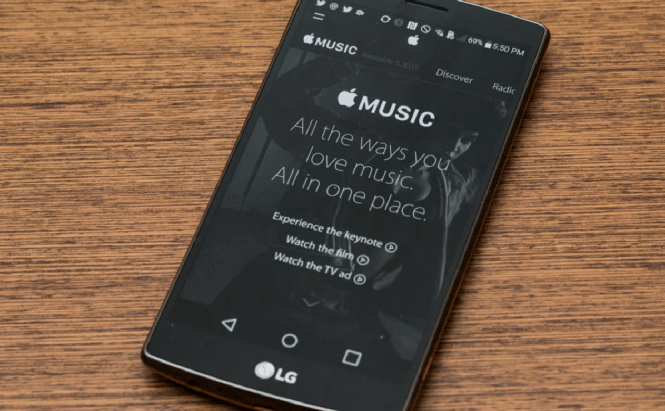 Photos of the Apple Music app for Android have been leaked
A German-language website called MobileGeeks has recently published a few images which show the Apple Music app running on an Android device. Unfortunately, because of copyright issues I cannot post the photos here, but you guys can easily find them with a simple Google search. As far as I could tell, the leaked images depict a couple of popular functions of the applications such as For You or the radio station Beats One. My general impression is that the Android version of the app looks pretty much the same as the iOS build with a few exceptions such as the hamburger (three horizontal lines) menu button icon and a few other minor details.
This news isn't a complete surprise, as Apple has already announced that Apple Music will arrive to Android devices this fall, but it's the first time we actually see the app "in the flesh" (so to speak). There have already been rumors about a private beta program (invite-based) going on, but so far we haven't heard anything from official sources.
Apple's new music app has had a tremendous success in the few months since it has been launched, registering over 15 million worldwide subscribers. Now, with the addition of an app that works on the Android platform, things can only improve for the IT giant as well as for those who wanted to access service, but didn't own Apple hardware. To find out more about all the features that Apple Music has to offer you should read James article: "A Closer Look at Modern Music Streaming".