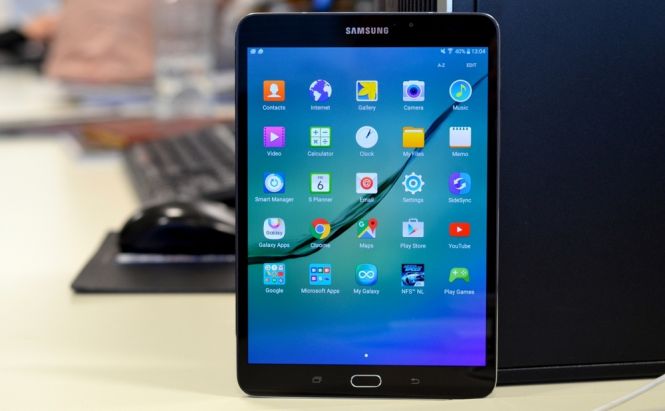 Samsung may launch the Galaxy Tab S3 in early 2017
It seems that we may have to wait a bit longer for the Samsung's Galaxy Tab S3. Although previous rumors indicated that we may see it this September, unofficial sources now state that it will arrive in early 2017. Unfortunately, there's nothing official yet as Samsung is probably still coping with its Galaxy Note 7 fiasco, so we're relying on the information provided by an online publication called SamMobile. Details about the tablet are pretty scarce, but here's what we know so far:
Samsung will sell two editions of the Galaxy Tab S3 tablet: one with Wi-Fi connectivity named SM-T280 and a second model that relies on LTE, which will be called SM-T285. As far as hardware is concerned, things are still pretty much a mystery. However, since the S2 version sported 3GB of RAM, an Exynos 5433 or Snapdragon 652 processor and 32 or 64 GB of internal storage space depending on the option that you chose, Tab S3 is bound to be even more impressive. Hopefully this new version will have a premium metal build, an aspect that the previous edition was missing. Lastly, the price is also unknown at the moment, but the Tab S line has never been "cheap" or even "affordable".
If you're interested in reading about more Samsung-made products, you should check out some of our other stories like: "Samsung unveiled the second generation of Gear VR" or "Check out Samsung's new Gear Fit bracelet and IconX earbuds".