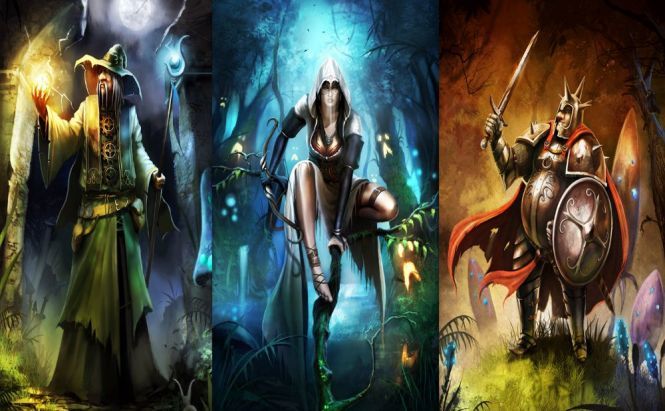 Trine 2, the Spotlight of Shield Tablet, Hits Android
Nvidia's Shield Tablets are now being delivered to customers from the US and Canada. The tablet comes with a number of pre-installed apps and the spotlight of the pack is Trine 2: Complete Story. The game was released over a year ago, but it still makes gamers launch it over and over and over again.
The reason lies not only within the beautifully crafted graphics, though it is surely one of the most tasty components of this game:
The concept of this puzzle/action scroller might be familiar to you if you ever happened to play The Lost Vikings on one of the dinosaur consoles back in the late 90-s. You've got three characters: a wizard, a thief and a knight. Each has his or her own unique abilities, and only by using all of them the player can proceed to the next level. So you have to switch between characters if you play in single player mode. But playing in cooperative mode is much more fun.
The game was originally released for PC and consoles, but it will likely have even more success on mobile devices. And now the last and most groovy piece of news. As Nvidia Shield Tablet runs Android, the game has also become available for other Android devices. We haven't tested it yet, but the description of the game on Google Play claims that it is also available for Android and unlike the description on the Portal page, it doesn't say that you are required to have a Shield device to play it. As usually, you can find the app in the Referenced Programs section and let us now how Trine 2 feels on your device in case you decide to buy it for $19.99.
[UPDATE] The game is available only for Tegra K1 devices like Lenovo ThinkVision 28, XiaoMi MiPad, HTC Nexus 9 and some others.
Source: Google Play