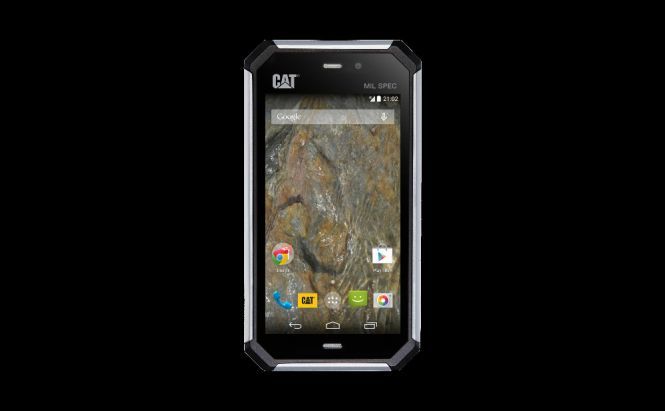 Another Immortal Smartphone from Caterpillar
The building machinery manufacturer has released another smartphone which is tough as hell. Both on the outside and on the inside. Though the company hasn't yet put it to the same trial as the previous B15 model, the press release gives us a clear idea about what this thing is made of.
Covered with shock resistant rubber, CAT S50 is dustproof, waterproof and scratch-resistant. The wet-finger tracking technology will allow you to use anything you see on the 4,7-inch shatter resistant Gorilla Glass 3 screen even in a rainy weather.
But don't get confused by the rough looks of this brutal brickstone, the specs of S50 are also very impressive. It supports 4G, has an 8MP camera on the rear, a quad-core (1,2 GHz) processor, 8GB of storage (expandable up to 64GB with a microSD card) and runs Android 4.4 KitKat. The battery life supports about 16 hours of talk time and its expected price tag is approximately $500. CAT S50 is also going to have a homecooked app store with over a thousand handpicked apps as an alternative to the crumbled Google Play Store.
Is it worth the money? If you need high durability and toughness, because you work in risky conditions, or enjoy extreme sports, the answer is yes. But those who like spending their time playing Swing Copters or Flappy Bird will also find this smartphone a nice long-term investment.
Source: Catphones