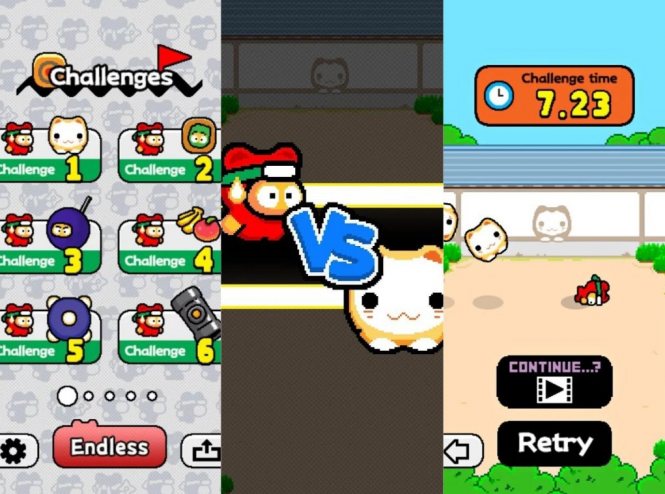 Flappy Bird's developer launched a new game: Ninja Spinki
Who can forget Flappy Bird, one of the most addictive games that ever existed on mobile devices? Well, the game's developer, Dong Nguyen, partnered up with the OBOKAIDEM, a Japanese mobile gaming studio and recently launched a new title: Ninja Spinki Challenges!!. The game is free to play on both Google's Play store and the App Store, but it's add-supported, so you will have put up with advertisements every two or three rounds, which can be quite annoying.
Ninja Spinki Challenges!! aims to train the player in the arts of the ninja by having them compete in 6 mini-challenges, with each mini game allowing you to unlock five separate levels of difficulty. The game will have you dodging giant cat heads that are bouncing around, jumping over fruits that try to knock you over, avoid being shot by some kind of cannons and more. I'm not really that great when it comes to mobile gaming, but Ninja Spinki Challenges!! seemed more difficult and frustrating than you would initially anticipate. Furthermore, in case you're a Flappy Bird die-hard fan, you should be happy: this game will have you tapping your touchscreen frantically just like you did when you were trying to avoid running into pipes.
If mobile gaming is one of your favorite ways to pass your free time, you may also want to read some of our others stories such as: "All-Ages Party Games", "Top 7 Android games that will make your hair stand on end" or "The best Android games of 2016"