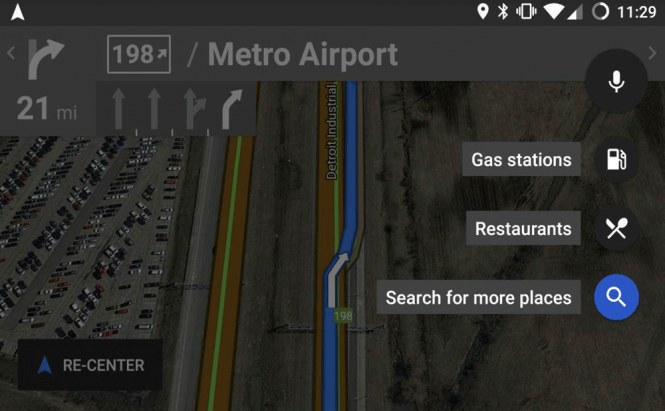 Google Maps for Android now shows gas stops along your route
According to a recent announcement posted on the Google Maps official blog, Google is rolling out an important update to its app. Version 9.16 of the application will provide its users with information about where they can refill their cars' tanks or their bellies on the route that they're traveling. What's even cooler is that Google Maps will automatically will take the time of your stop and add it to the overall duration of your entire journey. Furthermore, in case you don't like any of the places along the way, you can also take a detour which the app will automatically add to your route (without having to recalibrate it from scratch).
Besides showing you all the restaurants, gas stations, grocery shops and coffee places on or near your route, the latest version of the Google Maps app also gives you details about the gas prices in each of the stations. This means that you can choose the most convenient station to fill your tank without even exiting the navigation screen. To use these features, simply tap the magnifying glass button in the app and choose the desired option from the drop-down menu that will show up.
Google Maps 9.16
The update will roll out over the next couple of weeks, but it's only for the Android version and there's no word about when similar functionality will come to iOS. Unfortunately, Google didn't provide any details about the extent of these new features, so I don't know if they will only work in the US (and the UK) or if you will be able to see coffee stores and gas stations from all over the world.