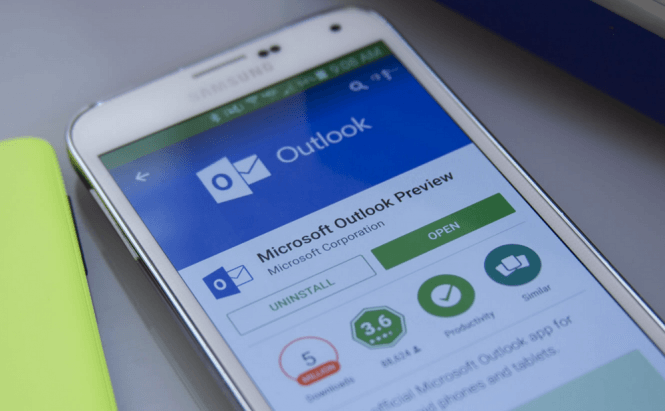 Microsoft Removes the Preview Tag from Outlook for Android
After four months of being in preview mode, Microsoft has decided to take the training wheels off their Outlook app for Android. During its beta stages the tool has been updated no less than 17 times, bringing changes to the GUI, better performance, enhanced stability and improved accessibility features. Yesterday, the company announced in an official blog post the general availability of the application as a free product on the Google Play Store.
This official version of Outlook for Android offers support for Office 365, Outlook.com, Gmail, iCloud, Yahoo Mail, Exchange, and IMAP providers (AOL, Comcast, etc.). Furthermore, the IT Giant plans to replace most of its related tools (Outlook.com, iOS and Android Outlook web apps, etc.) with this new application by this summer. The new Outlook app for Android is available as a free product in all the markets supported by the Google Play Store, but it only works on Android 4.0 or above.
Excited about their accomplishments, Microsoft officials stated: " Along with apps like Sway, the new Office universal apps for Windows 10, OneNote and others—Outlook is an example of Office's new development model for building mobile apps[..]". However, the removal of the preview tag doesn't mean that the company will start working on the app, as I'm sure that there are still a lot of aspects that can be improved.
If you're interested in reading the entire Microsoft official announcement, you can find it on the Office Blog by clicking on this link.