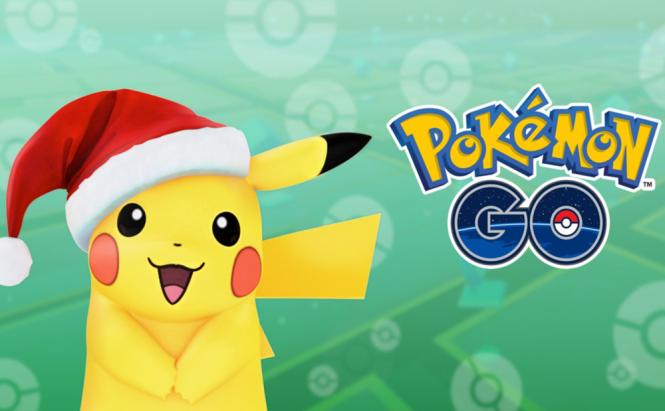 Niantic releases a huge update for Pokemon Go
The winter holidays are just around the corner and Niantic couldn't close out the year without launching another major update for Pokemon GO. The company has just launched a major update for its game, bringing quite a lot of new content such as new Pokemon, a pretty cool weather system, additional storage, battle parties, a new Christmas-themed loading screen and more. Here are some more details about the most interesting things that have been:
What I like most about this update is the new weather system: from now on, Pokemon Go will take into account the weather in your location and display it during the gameplay. Furthermore, there will also be specific spawns determined by the weather and certain creatures or attacks will be buffed by it. (Eg: fire attacks will hurt more on a hot day.) As far as the new Pokemon that are being added are concerned, there about 50 of them, all from the third generation of games (Ruby and Sapphire). According to the company, the rest of the third generation Pokemon will be added in the near future. Lastly, the update also brings with it a new loading screen, the ability to build multiple battle parties and use them situationally as well as 50 free additional storage spaces.
Pokemon Go new weather system
As far as I'm concerned, it's nice to see Niantic keeping things fresh and doing everything to ensure that Pokemon Go doesn't fall from the players' graces. This summer's Pokemon Go meet-and-greet event was a huge success and with this new update, the players will be happy during the winter holidays as well.