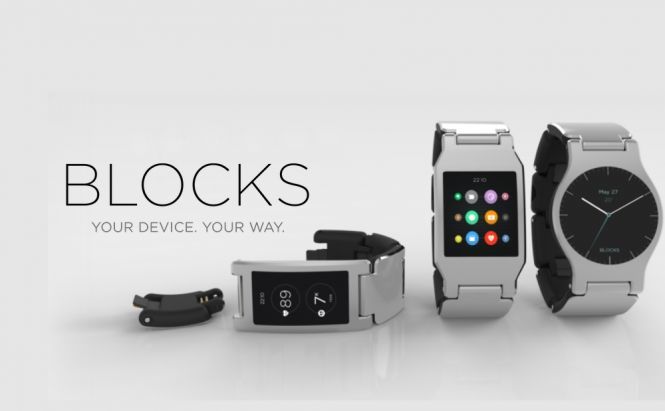 The Blocks Modular Smartwatch
The more 'mobile' your device is, the harder it is to update it. When it comes to a PC, it's quite easy to replace the outdated hardware. Laptops are a different matter, but there are still some options if you have a discrete graphics card or enough money to buy a suitable docking station. But things get even tougher with smartphones and tablets. In most of the cases you have to buy a new one if you are not satisfied with the performance of your device's processor or, say, its camera. The situation may drastically change if Google manages to take its Project Ara (rumored to launch late in summer) to a larger scale. Still, there is another type of mobile device that is rapidly conquering the market – smartwatch. So will we be able to customize the hardware of our smartwatch?
The concept of modular smartwatch was developed by Blocks, and has been around for a year or so. Recently the company has revealed a number of partnership deals, including the manufacturing agreement with a Taiwan-based maker Compal. Blocks is also going to work closely with the maker of Snapdragon processors – Qualcomm. This may mean that we will be able to see the project in life sooner than it was expected; maybe even this summer. And here is what the modular smartwatch will look like.
The main module with the screen is most likely to be autonomous and will include some basic functions like Bluetooth and Wi-Fi connectivity, GPS, microphone and a battery. Thus, you won't be able to change it, but instead, you will modify it with various functionality blocks that form a handband. These may include an extra battery, a SIM card slot, extra memory, all sorts of healthcare monitors and more. The smartwatch will also get swappable coverings of various colors, materials and shapes from another partner – Tateossian. And yes, it will be running Android Lollipop.
If you wish to learn more about Blocks and the modular smartwatch project, visit the official website.